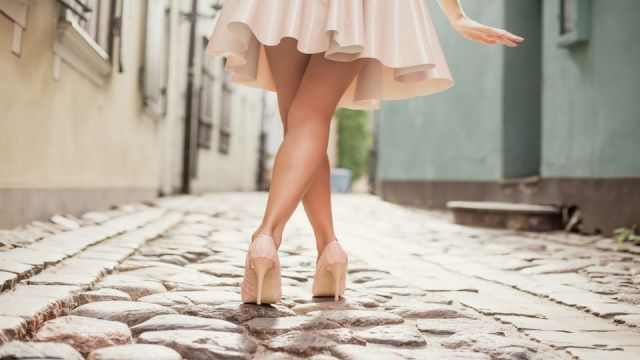 If you are in search of the perfect natural lubricant, don't overlook the fact that many commercial brands contain ingredients that can cause both short term and long term health complications including discomfort, infection and even cancer. Be safe; make your own non-toxic lubricant at home.
What are lubricants?
Vaginal lubricants are substances that are designed to help reduce vaginal dryness which can cause pain and discomfort. Women experience vaginal dryness for any number of conditions such as aging and menopause, breastfeeding, medical conditions such as inflammatory bowel disease, diabetes, and the side effects of cancer or other medications. According to surveys, 65% of women in the United States report using some type of vaginal lubricant within the last month.
Lubricants contain toxic chemicals
Commercial lubricants may contain a number of chemicals that can be toxic to vaginal tissue and the microorganisms that inhabit the vagina. Exposure to these chemicals can cause discomfort, irritation, increased risk for infection and even long term health problems such as reproductive problems and cancer caused by long term repeated exposure.
Here is a list of some of the chemicals that lubricants may contain:
Chlorhexidine gluconate – This is a powerful disinfectant chemical that can kill some friendly bacteria strains such as lactobacillus which is necessary for a healthy vagina.
Parabens –  Common parabens such as methylparaben and propylparaben are preservative type chemicals that can irritate the mucous membranes in the vagina. Exposure to parabens has been linked to genital rashes, fertility issues, and endocrine disruption.
Cyclomethicone, cyclotetrasiloxane – These chemicals are often found in silicone-based lubricants and are linked to reproductive problems and uterine cancer in animal studies.
Flavors and fragrances –  You might see something on lubricant packages that says flavors or aromas. These words represent a combination of undisclosed chemicals. It is important to know that harmful chemicals can be included in flavors, aromas, and fragrances. Included in these chemicals are carcinogens, allergens, and reproductive toxins.
How to stay safe
Here are a few tips on how to stay safe if using commercial lubricant products.
Review the

list of lubricants

posted by the World Health Organization (WHO) and other groups. This list includes brand name products and the pH levels and osmolalities of each. The WHO recommends that women use lubricants with a pH of 4.5 and an osmolality below 1200 mOsm/kg.

Review the ingredients in your lubricant carefully and be sure that it does not contain any dangerous chemicals.

Don't use lubricants with extra bells and whistles such as colors, fun flavors, heating/cooling/tingling additives.
Make your own simple vaginal lubricant
The best lubricant is one that is simple and healthy for your vagina. You can make these lubricants at home and stay safe.
Ghee
Ghee, or clarified butter, is commonly used in South Asian cooking and in Ayurvedic practice. It is loaded with both nutritional and medicinal properties. Ghee is a fabulous body oil and an exceptional natural tool to combat vaginal dryness.
How to use: Massage a small amount of ghee into your vaginal area. You can also take one tablespoon of Shatavari ghee orally daily.
Olive oil
This popular Mediterranean oil tops the list for safe and natural personal lubricants. Olive oil is loaded with unsaturated fatty acids that can enhance hydration while repairing damaged and dry vaginal tissue. Additionally, olive oil will not disrupt your vaginal microbiota.
How to use: Massage a teaspoon of olive oil inside your vagina twice a day.
Sea buckthorn oil
This oil is extracted from berries, leaves, and seeds from the sea buckthorn plant. This small shrub grows at high altitudes in the northwest Himalayan region. Research shows that sea buckthorn oil can help alleviate symptoms of menopause and reduce vaginal drying. When taken orally, this nutrient dense oil can not only reduce vaginal dryness and irritation but also improve mucosal integrity.
How to use:

Sea buckthorn oil is to be consumed orally. Follow the instructions on the label.
Coconut oil
One of the best natural lubricants is unrefined coconut oil, often called the "miracle oil" as it is so good for so many things. This is no magic snake oil but a true gift from nature. Coconut oil works as a lubricant and moisturizer by restoring the skin's barrier function. This helps to decrease vaginal dryness symptoms including burning, itching, and dryness. Combine coconut oil with a few drops of vitamin E and reward your vagina with this tropical treat.
How to use:
You only need a very little bit of coconut oil to do the trick. Dab a little inside the edge of your vagina and the outside entrance of your vagina twice daily. Apply also before sex.
Adding essential oils
You can add a few drops of essential oil to your natural, topical, vaginal lubricant. Tea tree oil and chamomile are especially helpful for vaginal dryness, itching, and discharge.
-The Alternative Daily