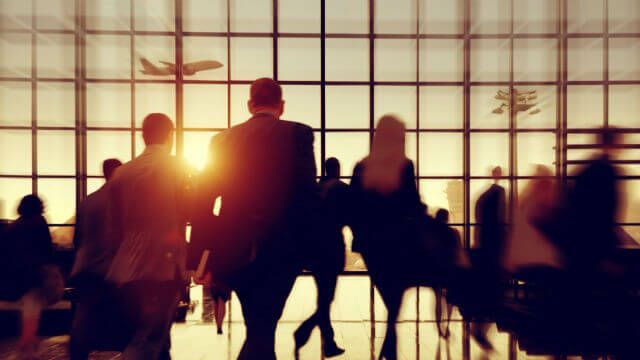 Flying can be a hassle, with long lines, security checks and luggage search. You will want to make sure that you're prepared for everything and anything. Be sure you have a checklist and check it twice. Nothing is more aggravating than heading to the airport and realizing that your ticket or passport was left on the kitchen table, or even worse, not realizing you forgot them until you arrive at the airport. Here is a list of things you will absolutely need to do before flying.
Make sure your passport is up to date, and find out if you need a visa to travel. If you need either, allow yourself plenty of time. It can take 6 weeks for a passport application to be processed (or longer). When flying internationally, you must have a passport to travel – both to enter your destination country and to re-enter the United States.
Set up a house sitter – you will want to have someone to keep an eye on your house. Have a neighbor or close friend bring in the mail, and newspaper, and turn on some lights. It's good to have some kind of activity going on in your house, even if it's for a few minutes each day. You definitely don't want anyone to know that you're away by leaving your papers to pile up on your porch. It's like placing a bullseye on your house or a sign that says "We're not home. Come and steal from us."
Stay hydrated – You can spend $4 on a bottle of water at the airport, or you can bring an empty water bottle from home and fill it up once you go through security at the airport. It's important to stay hydrated. The lack of humidity in the pressurized cabin will dry up your mucus membranes.
Pack Light – Try not to overpack as this will weigh you down when you're traveling from place to place.
It's probably best to have one bag to check. Most airlines will charge you $25 for any bag after the first plus, they will allow you to bring two small carry on bags. Having said that, baggage allowance has been changing a lot lately, so don't be surprised if your airline charges extra for almost everything.
Pack a pillow and blanket – In one of your carry on bags, pack a small blanket and a neck pillow to keep you warm and your neck from getting stiff. Many airlines don't carry blankets or pillows on the flights anymore, and if they do have any, they're bound to be full of germs.
Pack snacks – this is where your carry on comes in handy again. Pack some healthy snacks with you. With cutbacks, the airlines have curtailed meals and snacks. Even if they do offer them, it's better to bring your own rather than eating something unhealthy or something you don't care for.
Smile – Whatever may come your way, a crying baby, a cranky airline attendant or a chatty person seated next to you, remember to smile. There is nothing you can do about your situation, so why not sit back, put on your headphones, listen to your favorite music and smile. Soon you'll be at your destination, whether it's warm and sunny or cold and snowy, it's where you want to be.
-The Alternative Daily
Sources:
https://www.caring.com/articles/10-preboarding-secrets-to-staying-healthy-when-you-fly