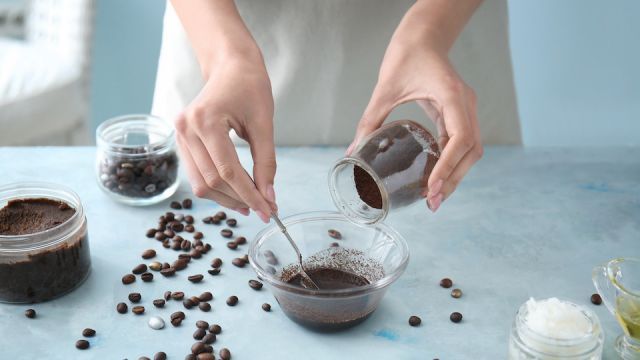 Coffee sometimes gets a bad rap; however, organic coffee is loaded with helpful antioxidants, and the caffeine it contains is quite useful as well. Not only is it good to drink, but it is also great for your skin, the body's largest organ. Incorporating coffee into your diet and your personal care routine is a great way to reap all of its amazing benefits. Read on to find out how you can use coffee to feel and look your best.
Here are five of my favorite ways to use coffee for great skin.
Scalp Reviver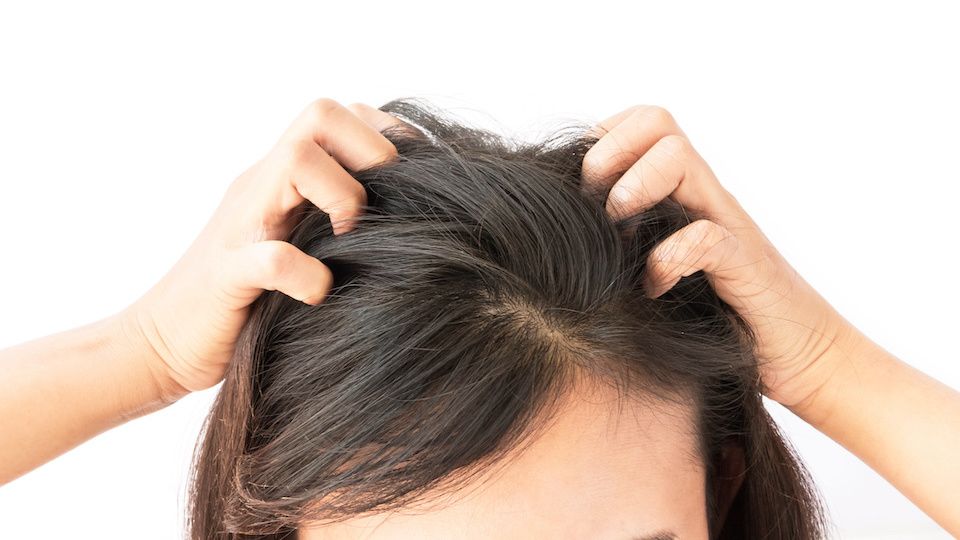 An often-overlooked part of your body is the scalp. It can become clogged over time with dead skin cells, creating problems with dandruff and bacterial invasion. This exfoliating scrub will help revive the skin on top of your head and eliminate bacteria, leaving you feeling fresh.
What you need
2 Tbsp freshly ground coffee

1 Tbsp almond oil

1 Tbsp coconut sugar

10 drops tea tree essential oil

10 drops peppermint essential oil
How to make it
Mix the dry ingredients together.

Add the almond oil and essential oils.

Mix it lightly.

Apply to wet scalp in circular motions (this works best in the shower).

Rinse well and repeat twice weekly
Cellulite Blaster Scrub
Caffeine is the stimulant in coffee that makes it so popular with people who aren't big on mornings. Caffeine is also found in high-end cellulite creams due to its ability to deflate fat cells and diminish the appearance of dimples. In addition, caffeine is an excellent exfoliant for all areas of the body.
Rather than going out and buying an expensive, chemical-infused body scrub formula at your local drug store, why not make your own at home? 
What you need
1 Tbsp coffee grounds

2 Tbsp coconut oil

1 Tbsp coconut sugar
How to Make it
Mix all ingredients together in a small bowl.

Massage the scrub into wet skin in a circular motion, focusing on problem areas.

Rinse off and pat dry.
Puffy Eye Mask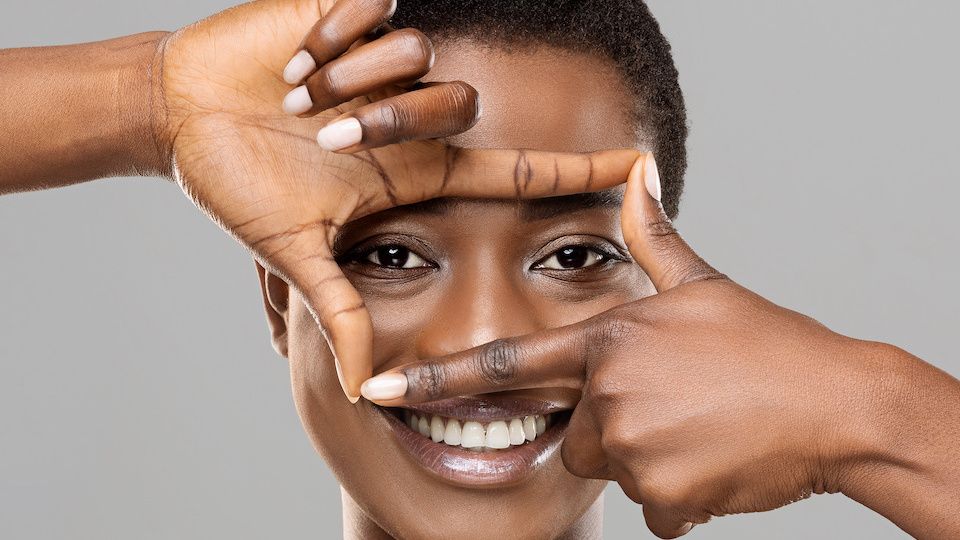 Coffee once again proves its worth for the sleep-deprived by providing an effective eye-area treatment. If you have problems with puffy eyes in the morning or dark circles due to lack of sleep, save your coffee grounds from your morning cup and set them aside to cool.
What you need
1 egg white

2 tsp unused coffee grounds
How to make it
Mix the egg white and coffee in a small bowl.

Beat the mixture with a fork until frothy. This should take about one minute.

Rub the mixture under your eyes and around your eyelids

Relax for twenty minutes, rinse with cool water, and pat dry.

Use twice weekly to reduce puffiness.
Tired Tootsies Scrub
Our feet are perhaps the most underappreciated part of our bodies, especially considering that they have to bear our weight all day long and receive little thanks and no special treatment for their hard work. Well, you can change all that with a simple foot scrub made from coconut oil and coffee. This scrub removes dead skin, moisturizes tired skin, and generally gives your feet the nurturing they deserve.
What you need
1 cup coconut oil

Half cup organic ground coffee

1 tsp vanilla extract

10 drops lavender essential oil
How to Make it
Combine all ingredients in a small bowl.

Soak feet in warm water for ten minutes.

Apply coffee mixture to your feet in a circular motion.

Place feet back in the foot soaking tub with warm water and rinse off the mixture.

Pat feet dry and repeat weekly for smooth tootsies.
Glowing Skin Face Pack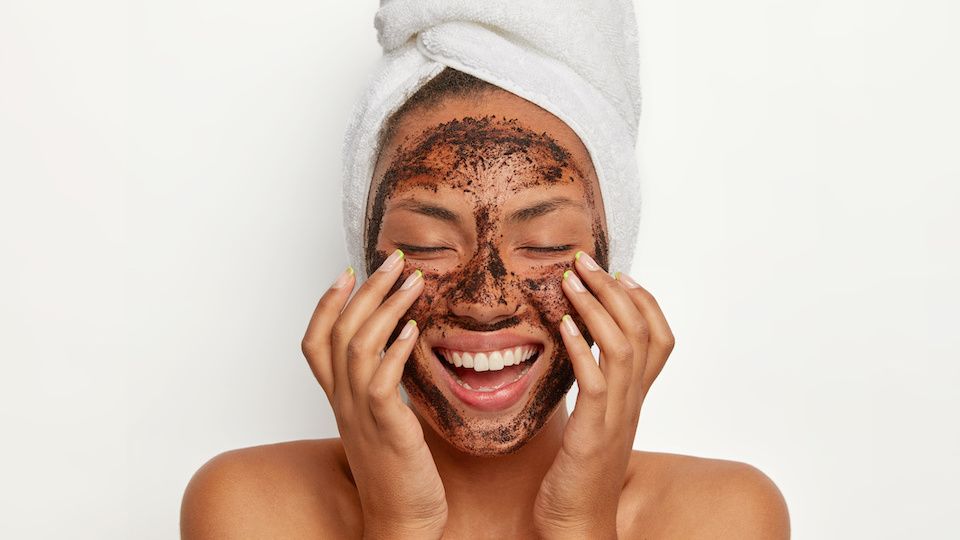 This face pack is perfect for dry and dull skin. Coffee will refresh your skin cells, exfoliate dead skin and stimulate blood flow, leaving your skin looking brighter and fresher than ever before.
What you need
1 Tbsp organic instant coffee 

1 ½ Tbsp raw goats milk

10 drops pomegranate essential oil
How to make it
Combine coffee and raw milk in a bowl.

Add the essential oil and blend well.

Clean your face and neck well and apply the mixture.

Let it sit for 15 minutes on your face and wash off with cold water. Pat dry.

Repeat twice a week for best results.
Elevate your personal care products by incorporating the natural  power of coffee!
-Susan Patterson, CBHC and Master Gardener