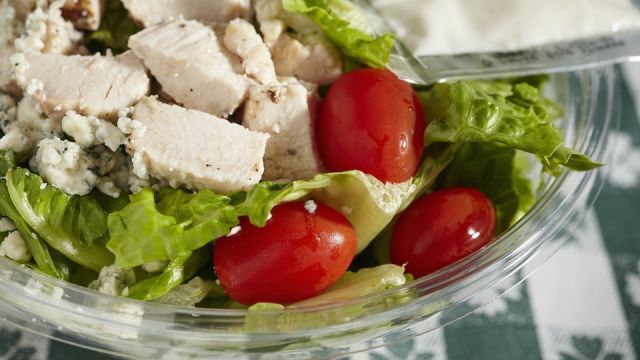 It started at the beginning of June, and today, the latest parasitic outbreak has sickened more than 82 people in Austin-Travis County Texas. Public health officials are working hard to identify the source of the latest outbreak.
Texans are not alone as a wave of parasitic outbreaks has rippled across the country, impacting 28 states. Currently, the national outbreak case numbers total 779 with 49 hospitalizations since May 1 of this year.
Cyclospora, a microscopic parasite that has only one cell, causes a severe intestinal infection called cyclosporiasis. This infection spreads when food or liquid contaminated by feces is consumed. 
Infections caused by Cyclospora have been thought to be acquired during trips to tropical areas where endemic levels have been reached. However, recently, outbreaks in the United States appear to be traced back most but not all of the time to imported fresh produce. 
An outbreak in 2018 was traced to Fresh Express who supplied parasite-laced salad grown in the United States to McDonald's. On June 27 of this year, Fresh Express recalled products containing red cabbage and carrots produced at its Streamwood, Illinois facility due to a potential Cyclospora risk. 
Recalled products were distributed to select retail stores between June 6 and June 26 in various states including, for example, Arkansas, Connecticut, Delaware, Iowa, Illinois, Indiana, Kansas, Kentucky, Massachusetts, Maryland, Maine, Michigan, Minnesota, Missouri, Montana, North Carolina, North Dakota, Nebraska, New Jersey, New York, Ohio, Oklahoma, Pennsylvania, Rhode Island, South Dakota, Tennessee, Virginia, Vermont, Wisconsin, West Virginia and the District of Columbia
Consumers who may have a recalled salad should discard it immediately and not eat it. Consumers with questions, or to obtain refunds, may contact the Fresh Express Consumer Response Center toll-free at (800) 242-5472 on Monday through Saturday from 8 a.m. to 7 p.m. Eastern time and on Sunday from 11 a.m. to 7 p.m. Eastern time.
What are the symptoms of Cyclospora?
Symptoms of parasitic infection may include,
Diarrhea

Frequent bowel movements

Los of appetite

Stomach cramps

Weight loss

Bloating

Gas

Fatigue

Nausea

Vomiting
Anyone who suspects an infection should seek medical attention immediately. Symptoms may last from a few days to more than a month.
How to prevent infection
Like Listeria, Cyclospora infection risk can be reduced by proper food handling.
According to  Janet Pichette, APH Chief Epidemiologist,
"While we may be in COVID-19 season, we cannot forget the other diseases and infections that are commonly present in our community. And as we have said time and time again, there are ways to prevent many of these diseases and infections, including Cyclosporiasis – thoroughly wash fresh produce, wash your hands after handling fruits and vegetables, and separate produce from raw meat and seafood."
Minimize your risk by doing the following:
Washing.

Wash your hands with warm soap and water before and after handling or preparing fruits and vegetables. Wash cutting boards, dishes, utensils, and countertops with soap and hot water after preparing raw meat and fruits and vegetables.
Preparing.

Always wash fruits and vegetables thoroughly before eating, cutting, or cooking. Use a stiff produce scrubbing brush on firm fruits and vegetables like melons and cucumbers. Damaged or bruised areas should be cut away on fruits and vegetables before preparing and eating.
Storing.

Refrigerate cooked, peeled or cut fruits and vegetables as soon as possible. Always keep vegetables and fruit away from raw meat and seafood.
Take charge of your health by growing your own
One way to avoid getting sick is to take charge of your own food supply by growing as much as you can. A simple backyard or even patio garden can provide a significant amount of safe and delicious fresh produce. The great thing about growing your own food is that you can control the entire growing process, and your produce is not traveling thousands of miles to get to you.
No green thumb, don't worry. You can find out everything that you need to know to start and maintain a home garden in my best selling book, The Secret Garden. 
-Susan Patterson