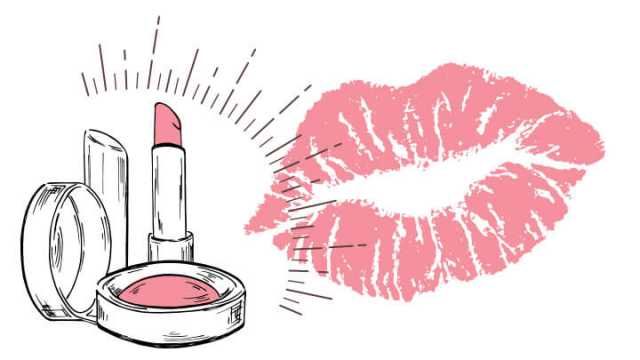 I have several lipsticks that are just too bright or not quite right for the color for my skin. Instead of throwing them out, I now have a simple way to use them. With just a few ingredients, I can change the look and shade to one that I really look forward to using.
I am so excited to share this tinted lip balm recipe with you. It only takes a few minutes to whip up. I love the light tint it gives my lips when I am just wanting a touch of color. It also treats my lips with healthy ingredients like shea butter, beeswax and grapeseed oil.
With this tinted lip balm recipe, I now have a great way to reuse different lipsticks that I would have gotten rid of. Or they would have just been left in the back of my makeup drawer. I love finding ways to repurpose my makeup in this way.
Ingredients for Tinted Lip Balm Recipe
1 tbsp grapeseed oil

1 tsp beeswax

1 tsp shea butter

2 caps vitamin E oil

1 piece of lipstick

10 drops lime essential oil
Equipment
1 metal tin or small Altoid tin (you could also use a small tub with a lid)
Instructions
1. Gather the ingredients and the container of your choice. I used a small Altoid tin.
2. In a small glass bowl, place lipstick, beeswax, shea butter and grapeseed oil. I used a very small amount of lipstick. I wanted the color to be subtle.
3. Place in the microwave for just 30 to 60 seconds to melt the oils together.
4. Add the essential oil. You can add any flavor you choose. I love lime, so that was my choice.
5. Pour into your container.
There you go! Let it cool and you have tinted lip balm ready to go.
— Leilani Hampton