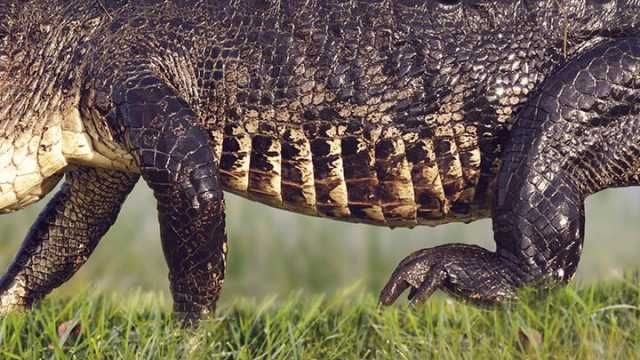 Users on social media are so surprised by this video of a giant alligator, many believe it must be a hoax. But the woman who recorded the video, Florida resident Kim Joiner, says she was just lucky enough to spot the enormous creature while it was out taking a stroll. "Very exciting to see," she told WFLA.
Right place at the right time
Tourists spotted the alligator at the Circle B Bar Reserve in Florida over the weekend. As they saw that it was about to cross over from one marsh to another, everyone pulled out their cellphones to record the animal. Joiner estimates that the alligator was at least 12 feet long, similar in size to one that was spotted on a Florida golf course last year.
Since posting it on Facebook, the video has been shared more than 16,000 times. "I love Circle B. Nature at its best," Joiner captioned the video. Though it looks unbelievable, Lakeland police confirmed that the gator was, in fact, real. Sometimes truth is stranger than fiction.
— The Alternative Daily