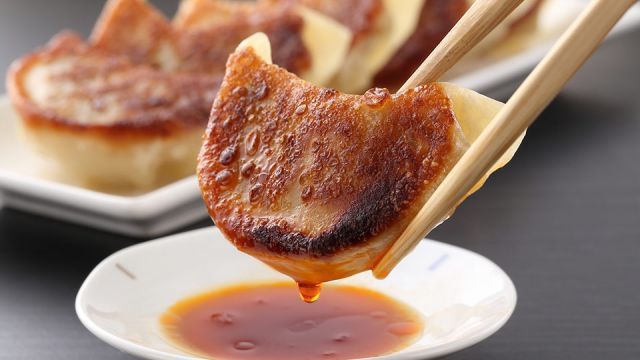 Make no mistake, China is feeding the world. It's too bad, then, that the Chinese food sector is rife with dodgy practices, ranging from the use of banned steroids in pork to industrial chemicals finding their way into soy sauce. While the real victims of these food safety issues are Chinese consumers themselves, Americans likewise need to be aware of the potential problems with some imported food from the middle kingdom.
1. Seasoning and sauces
If you've got a soft spot for tasty Chinese sauces, then we've got bad news for you. Last year, Chinese authorities found around 50 factories allegedly using dangerous ingredients to manufacture fake brand name seasoning and sauces. Some of the products allegedly imitated well-known international brands like Nestle and Knorr, and included soy sauce, soup mixes and vinegar. Authorities alleged one of the more dangerous ingredients found was industrial salt — which is nothing like table salt.
"It contains hazardous chemicals like nitrite — a carcinogen — and heavy metals, which harm the liver and kidney," food safety professor Liu Shaowei told the Global Times. The good news for international consumers is that the products appeared to have been bound for domestic markets (which, by the way, is still terrible). Now for the bad news: the factories had allegedly slipped under the radar for as long as a decade, and were churning out around $16 million worth of products each year. If the allegations are true, then there's a lot of dangerous soy sauce out there.
2. Tilapia
Around 40 percent of all farmed tilapia eaten in the worldwide originates from China, and it's one of the world's most widely consumed fish varieties. While many of the fears around Chinese tilapia are overblown, there are some genuine concerns. China does have a well-known problem of smaller fish farmers using animal manure as a substitute for expensive fish feed. This practice is controversial, with fears it could contaminate the fish with potentially dangerous bacteria and parasites.
3. Chicken
This one doesn't involve plastic or pesticides — just pure horror instead. In 2015, Chinese authorities staged a nationwide crackdown on contraband meats. In one of their more stomach-churning discoveries, investigators found expired chicken being smuggled from Vietnam in un-refrigerated trucks. Some of the chicken was suspected to be from stockpiles dating back to the 1970s. Talk about aged meat, that's potentially 45-year-old chicken! "It was too smelly. A truck full of it," customs official Zhang Tao reportedly told state media outlet Xinhua. "I almost threw up when the door opened," he said.
4. Pork
Back in the 1980s, Chinese farmers began using the steroid clenbuterol to make their pigs grow faster. Since then, we've learned clenbuterol-contaminated pork can make consumers pretty sick, and poses a risk to anyone with heart problems. Chinese authorities banned clenbuterol in 2002, but concerns persist that cash-strapped small-scale farmers might still use the dangerous steroid.
Stuff you don't have to worry about
Not everything you read is true, and there are plenty of exaggerated rumors surrounding Chinese food exports. Here are a few:
Plastic rice
For years now, the internet has been rife with rumors of plastic rice being sold for human consumption. To start with, plastic rice does indeed exist, and is almost entirely used to pad shipping boxes, and there are no confirmed cases of it being used as an imitation food. This brings us to the first problem with this internet rumor: plastic rice probably isn't any cheaper to produce than actual rice. Nonetheless, in 2016 Nigerian authorities claimed to have uncovered 2.5 tons of plastic rice, though this was later admitted to be a mistake. Since then, the court of Snopes has ruled the rumors of plastic rice are unproven.
Cardboard pork buns
Since 2007, the rumor of cardboard pork puns has cropped up periodically. In reality, the original story was fabricated by a freelance reporter for lifestyle channel BTV-7, at least according to Chinese officials. The reporter was later jailed, and has been accused of using migrant workers to create his footage of the pork buns being made. BTV-7 has since apologized for the incident.
— Ryan Mallett-Outtrim