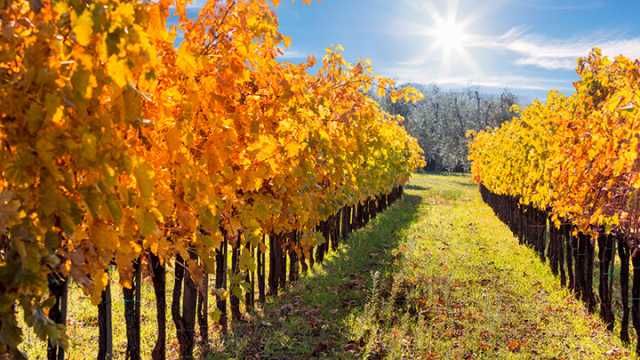 When it comes to vacations, for most of us, summer outings to the beach and other sunny locales spring to mind first. But the summer months aren't the only time to enjoy getting out of town. As the temperatures drop and the leaves change color, there are all kinds of opportunities to hit the road and enjoy a change of scenery. Here are a few spots you might consider checking out this fall.
Fall Trip #1: Burlington, Vermont
If you're on the east coast and you're looking for somewhere to get away for a long weekend, you might want to check out Burlington. There really are few places where you can enjoy that cozy, crisp, autumn feeling as much as you can in New England. Due in part to the fact that it is home to the University of Vermont, there is plenty to do in Burlington. You can easily find live music, as well as great cafes and restaurants. And given the culture of the area, it's not difficult to find restaurants that use at least largely organic ingredients. You can enjoy the open air mall on Church Street. And while you're in town, be sure to check out the Healthy Living Market, a large, locally owned health food store.
Of course, Vermont is known for its natural beauty, and this might be the most stunning during autumn when the leaves are changing. While in Burlington, you'll have plenty of opportunities for hiking at some of the parks in the area, like the Mills Riverside Park in Jericho, or the Audubon trails at the Green Mountain Audubon Center in Huntington. You can also check out the bike paths at the waterfront in Burlington for excellent views of Lake Champlain. All of this for a six-hour drive north of New York, or three and a half hours north of Boston.
Fall Trip #2: Mendocino, California
This is a great option for west-coasters. If you're in California, the weather is still likely to be fairly warm this time of year. But a trip to Mendocino will probably require a cozy sweater, and it will put you in the mood to sip hot cocoa by the fire.
Mendocino feels a lot like a New England seaside town. In fact, TV buffs might be interested to know that Murder She Wrote was partially filmed there for this very reason. There are ample opportunities to enjoy the outdoors. Head to the Mendocino Headlands State Park for family-friendly trails that will give you fantastic views of the Pacific Ocean from the bluffs. For additional trail hiking, check out the Russian Gulch State Park, where you can enjoy redwoods, waterfalls, woods and ocean views.
Other fun sites include the Point Cabrillo Light Station Historic Park and the Mendocino Art Center. And while Napa and Sonoma are the most well-known areas in California when it comes to wine, Mendocino County has its share of wineries, as well. If you're a fan of good wine, you'll be able to find plenty of places to visit in the town of Mendocino and in the surrounding areas.
Mendocino is a three-hour drive north of San Francisco.
Fall Trip #3: The Lake Erie Shore, Ohio
There is a 100-mile stretch on the Lake Erie shore between Toledo and Cleveland that's dotted with lovely resort towns. And there are islands that are accessible by ferry, including Kelleys, Middle Base and South Bass. If you're located in the Midwest, this is an excellent option.
South Bass, in Put-in-Bay township, offers great lake views. It also offers a wide variety of shops, restaurants and bars, making it an excellent option both for families and younger couples.
There's also the South Bass Island State Park, where you can hike, camp and enjoy the butterfly house. But South Bass isn't the only interesting island in the area. Head to Gibraltar island to visit Ohio State's Stone Laboratory Field Office, which offers classes to undergraduate and graduate students in biological sciences. It also has a museum that you can check out.
If you're into theme parks, you're certainly in luck. Sandusky, Ohio is home to Cedar Point, the self-titled "Roller Coaster Capital of the World." On the weekends during the fall, Cedar Point hosts the Great Pumpkin Fest. This includes Halloween-themed live shows, a pumpkin patch, a hay maze, trick-or-treating and more. The area also hosts seasonal banquets at the theme park called "Night of the Living Fed."
Just because the summer is over and the kids are back in school doesn't mean you have to be stuck at home, just waiting for cabin fever to strike. There are plenty of opportunities for fun and exciting trips to take this autumn. And who doesn't love getting out and enjoying the fall foliage and sweater weather?
— Sarah Cooke