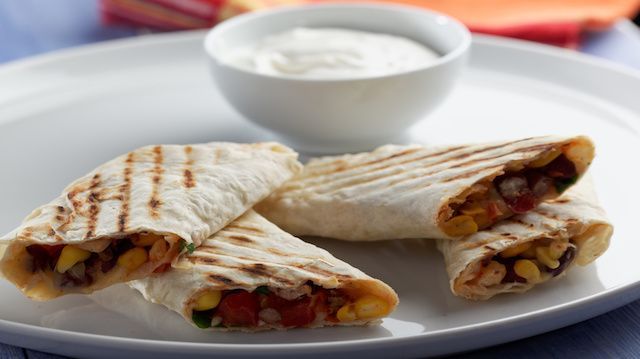 The latest Chipotle foodborne illness outbreak has sickened roughly 80 Boston College students, including members of the men's basketball team, according to Boston College (BC) Health Services.
A health notification issued Tuesday by BC Health Services stated that all 80 of the affected Boston College students ate at the Chipotle in Cleveland Circle, Boston over the weekend.
"The number of Boston College students who have reported to BC Health Services with GI symptoms has risen to 80 as of noon today," BC Health Services announced. "All 80 students have confirmed that they ate at the Chipotle Restaurant in Cleveland Circle during the weekend. All have been tested for both E.Coli and the norovirus. Test results will not be available for at least two days." 
Chipotle noted that the recent foodborne illness outbreak in Boston is probably not related to an earlier outbreak of E. coli that, according to statistics from the Centers for Disease Control and Prevention (CDC), has seen 52 reported cases in nine states. Chipotle also reported on Tuesday in a media statement that this recent outbreak in Boston is most likely to be, "norovirus isolated to this location."
Chipotle closed the Cleveland Circle location in Boston on Monday, and the company has been working with state and federal health officials to pinpoint whether E. coli or norovirus is the cause of the illness. There have been no further reports of foodborne illness from any other Chipotle locations in the area. 
The foodborne illness outbreaks that have plagued 2015 have been far reaching, often affecting multiple states. A Salmonella outbreak earlier this year, which was traced back to cucumbers grown in Mexico, has now spread to 38 states, with four deaths linked to the outbreak, according to the CDC. The E. coli outbreak originating from food sold at Chipotle restaurants has been reported in nine states, and has resulted in the hospitalization of 20 of the 52 cases, according to the CDC.
What is happening to food safety in America? Chipotle's stock has fallen by 2.9 percent, according to CNBC. Discussing the steps needed to regain its footing in the market, Chipotle CFO Jack Hartung told CNBC, "It's going to cost money."
What about the American public? Maybe the dings to Chipotle's bottom line will encourage the company to bring back the safety and quality that most of Chipotle's fans have come to expect since its inception in 1993. Chipotle's woes could act as a warning to other fast-food chains that food safety needs to be at the top of their list of priorities.
Foodborne illness is running rampant in America, so it may be best to eat in, around the dinner table with family and friends, while enjoying delicious food, purchased close to home. 
When, if ever, will you dig into a Chipotle Burrito Bowl next? 
-Stephen Seifert
Stephen Seifert is a writer, professor, adventurer and a health & fitness guru. His flair for travel and outdoor adventure allows him to enjoy culture and traditions different than his own. A healthy diet, routine fitness and constant mental development is the cornerstone to Stephen's life.
Sources:
http://www.bc.edu/offices/uhs/health_alert.html
http://www.cdc.gov/salmonella/poona-09-15
http://data.cnbc.com/quotes/CMG