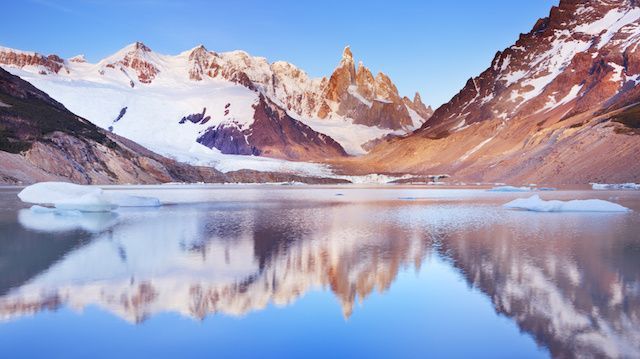 The founder of outdoor adventure brand The North Face and Esprit clothing company, Douglas Tompkins, has died in a kayaking accident in Chile. Tompkins, 72, was a longtime ecological and environmental activist, as well as a successful businessman.
On Tuesday, December 8, Tompkins succumbed to hypothermia after a kayaking accident in Patagonia, a place he loved and sought to protect. Tompkins' passion and lifelong aim to protect and preserve the Patagonia region of South America led to his purchase of large areas of land in the region. A statement from The North Face company about its founder said, "Doug was a passionate advocate for the environment."
According to reports from Aysen health services, Tompkins and five other kayakers capsized on General Carrera Lake in the Patagonia region of Chile, South America. General Carrera Lake is shared between Chilean and Argentine borders in Patagonia. The remote nature of Patagonia may have played a role in the time it took to get Tompkins to emergency care. 
Tompkins died in an intensive care unit in the remote town of Coyhaique, located approximately 1,000 miles from Chile's capital of Santiago. "He had lost consciousness and wasn't breathing," Dr. Carlos Salazar, the head physician at Hospital Regional Coyhaique stated to media outlets. Chile's military indicated that strong waves on General Carrera Lake may have been the cause of the accident. 
Tompkins became very active in conservation efforts in Patagonia after he retired in 1989. He bought up thousand of acres in the region, with hopes of preserving the ecology and environment of the area. One of his most wondrous achievements is Pumalín Park. It stretches from the Andes across more than 700,000 acres to the Pacific Ocean.
"His legacy of conservation will help ensure that there are outdoor spaces to be explored for generations to come," The North Face company stated about Tompkins' philanthropic conservation efforts.
Douglas Tompkins was a true conservationist, giving much of his time and money to a place he loved so very deeply, Patagonia. The landscape of Patagonia is impressive, with some of the most diverse ecosystems in the world. This region stretches between two countries, Chile and Argentina, with the majestic Andes Mountains watching over the land as a reminder of the ancient peoples that once inhabited this region.
The conservation of our precious planet is something we all can strive to achieve. You may find a passion for preserving a particular area that is close to your heart, just as Tompkins found in Patagonia. "This is somebody who put all his energy, all his fortune and his spirit in preserving ecosystems," Sara Larrain, one of Tompkins' longtime friends, told news media outlets.
What efforts would you like to make in conservation in 2016?
-Stephen Seifert
Stephen Seifert is a writer, professor, adventurer and a health & fitness guru. His flair for travel and outdoor adventure allows him to enjoy culture and traditions different than his own. A healthy diet, routine fitness and constant mental development is the cornerstone to Stephen's life.
Sources:
http://www.tompkinsconservation.org/about_kris_and_doug_tompkins.htm
http://chile.travel/en/where-to-go/patagonia-2/aysen-patagonia/lake-general-carrera-and-the-baker-river
http://www.parquepumalin.cl/en/index.htm