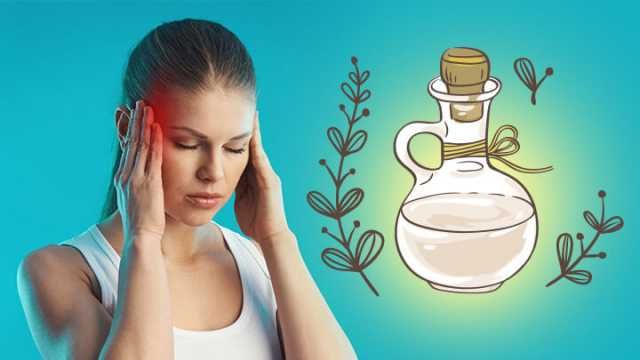 I love making my own health and beauty products. This recipe is very easy and only takes a few minutes to make. When I use this headache balm, I know that there are no side effects. I also get quick results and I love knowing the ingredients are all natural.
I enjoy having items on hand when my friends and family need something for their headaches. I can offer them a small tub of this headache relief in a small container. They can easily keep it in their purse or close at hand when they need it. It can be used as often as needed. Because the ingredients are natural, you don't have to worry about using too much of it.
Ingredients for Headache Balm
3 tbsp coconut oil

1 tbsp beeswax

10 drops frankincense essential oil

7 drops peppermint essential oil

7 drops marjoram essential oil

7 drops basil essential oil

7 drops lavender essential oil
Equipment
Small containers with lids (I used lip balm containers)
Instructions
1. Gather all the ingredients.
2. Measure the beeswax and the coconut oil.
3. Melt the beeswax and coconut oil in a glass measuring cup in the microwave. This will make pouring into the small containers much easier. Melting only takes about a minute and a half.
4. Let cool for a few minutes.
5. Add essential oils and stir really well.
6. Carefully pour mix into small containers with lids.
— Leilani Hampton