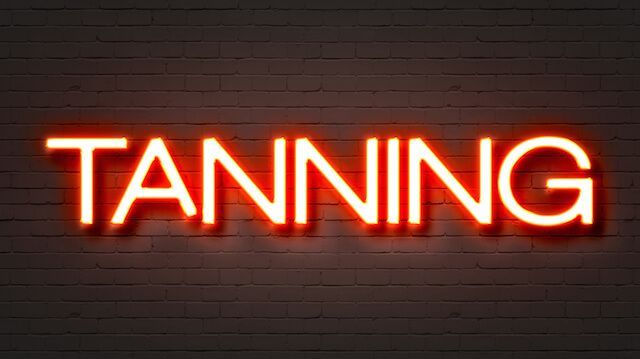 For decades, many people have associated the image of tanned skin with beauty. Thankfully, more and more people have become knowledgeable about the dangers of tanning and skin cancer. It would appear so anyway, as research shows that the use of indoor tanning beds is now on a decline.
The percentage drop averages out to a difference of two million people
A study by the U.S. Centers for Disease Control and Prevention (CDC) and the National Cancer Institute found that the use of indoor tanning beds is on the decline. The findings showed that the percentage of adult users dropped from 5.5 percent in 2010 to 4.2 percent in 2013.
"We think the increasing awareness about the dangers of indoor tanning may be partly responsible for the decrease in indoor tanning," said lead study author Gery P. Guy, Jr., a health economist at the CDC in Atlanta. "Studies repeatedly show that indoor tanning increases skin cancer risk. And the more you tan, the more the risk goes up."
The decline comes at a time when skin cancer cases are on the rise
According to the National Cancer Institute, new diagnoses of melanoma cases in American adults has tripled over the last four decades. In the 1970s, the cases were 7.89 per 100,000 people and have increased up to 22.7 as of 2010.
The Melanoma Research Foundation has estimated that new melanoma diagnoses will be made for 137,000 people and that 10,000 of them will die from melanoma this year.
It seems many people have a misconception that using a tanning bed is a safer alternative to sunbathing, but Guy indicated that there was no evidence in support of this.
"In fact, exposure to UV radiation from indoor tanning is much more intense than the UV exposure from being outdoors in the sun," said Guy. "An important point that can be overlooked when it comes to tanning is that a tan is temporary, but the risk for skin cancer is permanent."
Still more women users than men, and more young adult users overall
Although numbers for tanning bed use are declining, there are still far too many people engaging in this activity. According to research, an estimated 1.9 million men and 7.8 million women still use tanning beds.
The age group of young adults from 18 to 29 has the highest numbers reported for tanning bed use. The numbers have gone down, from 11.3 percent in 2010 to 8.6 percent in 2013, but young adults in this age group still remain the most frequent users of tanning beds.
While education programs may work, some groups want a nationwide ban
The Surgeon General has pointed out the importance of decreasing the potential for harm from indoor tanning bed use.
"Appearance-focused behavioral interventions stressing that indoor tanning can cause premature wrinkles and age spots have been shown to be effective in reducing indoor tanning," said Guy. "Colleges can discourage indoor tanning and restrict its use on campus."
"A nationwide ban would go a long way toward curbing this dangerous, potentially deadly behavior, and The Skin Cancer Foundation supports anti-tanning legislation at both the state and federal levels," said Dr. Deborah Sarnoff, senior vice-president of the foundation.
Sun exposure is a great way to get some vitamin D in your body, but the risk of skin cancer is very real. It is recommended that people with fair skin get no more than 10 minutes of sun exposure in the midday sun, unless they use a quality brand sunscreen. Always be sure to reapply as directed.
—The Alternative Daily
Sources:
http://www.activebeat.com/health-news/tanning-bed-usage-on-the-decline-report-shows
http://www.usatoday.com/story/news/nation/2015/07/01/indoor-tanning-decline-us-adults/29519255
http://www.ewg.org/2015sunscreen/report/skin-cancer-on-the-rise
http://www.businessinsider.com/r-indoor-tanning-rates-dropping-2015-7