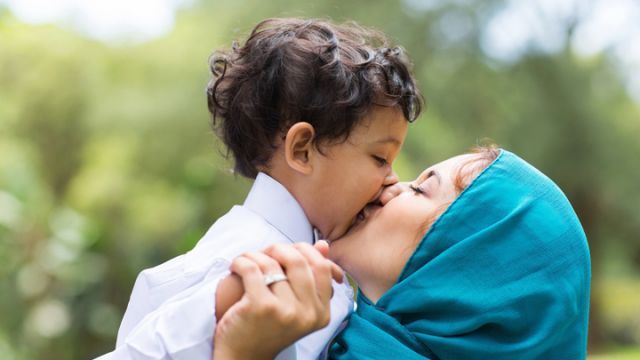 Although kissing a child on the lips may seem uncommon, some parents find it completely acceptable. So when Victoria Beckham was photographed kissing her daughter Harper on the lips, it was no surprise she garnered over half a million likes. Even less surprising was that she took a lot of heat as well.
A kiss on the lips sparks controversy
Victoria Beckham posted a photo on Instagram for her daughter's birthday, writing "Happy Birthday baby girl. We all love you so much X  kisses from mummy X." She was then greeted with harsh critics such as, "Eww sorry I'm old fashioned it looks like they're making out," and "This looks wrong."
Even social etiquette expert Liz Brewer told the BBC that she found the photo "uncomfortable." "Normally with a member of your family you don't kiss on the lips, unless it's your husband," Brewer said. "With children, I wouldn't have thought it's a particularly good habit to get into, but it's her child and she's at liberty to do what she thinks is best."

Fatherly love: why this photo went viral
Not too long ago another parent/child image went viral, sparking negative and positive reactions. The image of a naked father holding a sick child in his arms was deemed inappropriate by some and completely loving by others.  
Truthfully, there is nothing wrong with the photo of Beckham kissing her child on the lips, but I do understand how it can make some people feel uncomfortable. It really depends on how you were raised, and whether your parents kissed you on the lips. Is the idea of kissing your child on the lips disgusting or simply a loving gesture?
— Katherine Marko