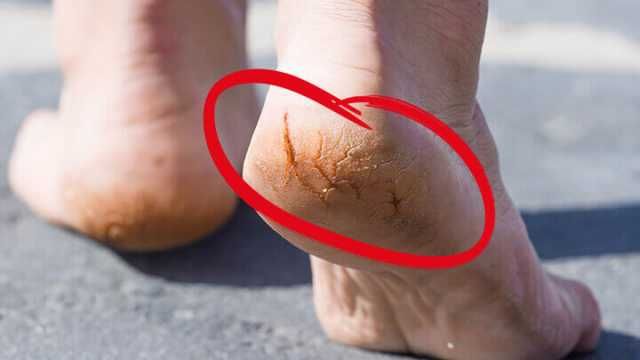 I am always dealing with dry and cracked heels. At times, my heels have become so cracked that they have even bled. This makes it very painful to walk. It can be very embarrassing as well to have heels that don't appear soft and smooth.
That's why I'm so glad that I found this recipe to help me. My heels are now smooth and soft. I am amazed at the difference I can see and feel after applying this to my cracked heels. I can put it on after I get out of the shower and before I go to bed at night.
Trust me, you will love this recipe as much as I do. Having it in a deodorant stick makes it so simple to apply as well. It soaks right in and only takes a few applications to see and feel a real difference. Say goodbye to cracked heels!
Ingredients to soothe cracked heels: 
1/3 cup coconut oil

1/3 cup beeswax

3 tbsp shea butter

5 caps vitamin E

10 drops lavender essential oil

10 drops frankincense essential oil
Equipment
Glass measuring cup

1 deodorant tube, empty and cleaned
Instructions
1. Gather all ingredients and the empty deodorant tube.
2. Place the coconut oil, beeswax and shea butter in a glass measuring cup.
3. Slowly heat until melted in the microwave.
4. Add the vitamin E.
5. Add the essential oils and stir.
6. Carefully pour mixture into the cleaned deodorant tube.
7. Allow the mixture to cool. You can speed up the process by putting it in the refrigerator for 20 to 30 minutes.
Use at least once or twice a day on your cracked heels to help soothe them. This is really good for your whole foot as well. Use it before bed and when you get up. The cracks and dryness should clear up with regular use.
— Leilani Hampton