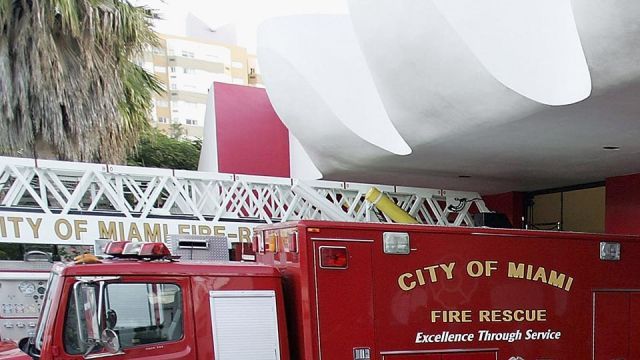 Yesterday, six Miami firefighters were fired following an investigation into an incident which took place in September at a city fire station.
According to sources speaking to the Miami Herald, someone hung a noose made of twine over a black colleague's family photo. More firefighters drew offensive pictures on various other photos, including photos of the man's wife, children and grandmother. Some of the pictures were of penises.
Miami City Manager Daniel Alfonso said in a statement that investigations had uncovered "sexually explicit and racially offensive conduct" by the firefighters. Apart from those fired, 11 firefighters were relieved of duty with pay, and others were transferred.
"We cannot and will not tolerate behavior that is disrespectful, hurtful and compromises the integrity of the department and the city of Miami," Alfonso said.
The names of those fired are Kevin Meizoso, David Rivera, Justin Rumbaugh, Harold Santana, Alejandro Sese and William W. Bryson. Investigators couldn't determine who made the noose, but found that Meizoso, Rumbaugh and Santana drew the images, Rivera returned the photos to their frames, and Bryson failed to stop the incident and report it.
It appears this particular fire department has a history of both lewd pranks and racism. The Miami Herald reported that in the late 1980s, 64 black firefighters were expelled. They claimed that the move was a result of their support for the city's affirmative action program, and the federal Equal Employment Opportunity Commission ruled later on that their civil rights had been violated.
More racist incidents among firefighters
In September, a firefighter was suspended without pay after posting racist remarks on social media.
Firefighter Tyler Roysdon suspended without pay after racist remarks ⬇️. #racist #racism #firefighters #racistfirefighter pic.twitter.com/wZJOi03cWY

— Atlanta Black Star (@ATLBlackStar) September 19, 2017
Facebook user Erica Latimore reported that Roysdon suggested: "if he went inside the burning house of a black man and he had a dog, that he would save the dog first and probably take his time coming back to get the black man."
He also reportedly wrote, "That's because one dog is more important than a million n——."
In October, a Detroit firefighter was fired after he brought a watermelon into a predominantly black fire station. The watermelon was wrapped in pink ribbon, and allegedly part of a tradition where new or transferred firefighters bring in gifts. Second Battalion Chief Shawn McCarty told WJBK, "It's not mandatory, it's voluntary. You come in bearing gifts. The usual gift is doughnuts, but you are allowed to bring whatever you want to bring in."
Commissioner Eric Jones said the firefighter was fired because "there is zero tolerance for discriminatory behavior inside the Detroit Fire Department."
The racist connotations of watermelons date back to emancipation when free black people grew, ate and sold the fruit. Southern whites responded by making watermelon a symbol of the so-called uncleanliness, laziness and childishness that they believed were characteristics of black people.
— Tamara Pearson