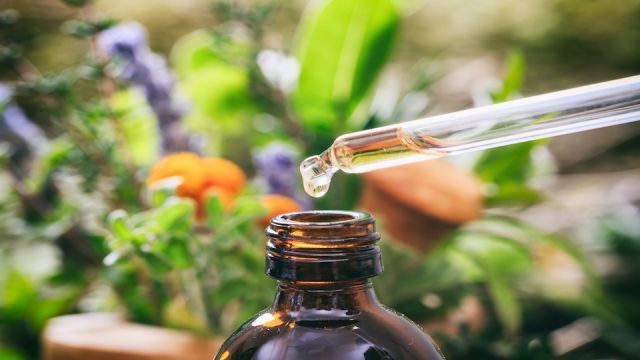 They may seem subtle and sweet, but essential oils pack a powerful punch when it comes to cleaning and disinfecting. In fact, you can have a clean and germ-free home by using just five simple essential oils and nothing more. That's right; a sparkling clean home with no toxic residue utilizing only the power of plant oils is possible.
What are essential oils?
Essential oils are compounds that are extracted from plants. These oils engulf the plant oil and flavor, which is also called the "essence." Each oil contains special aromatic compounds that give it a unique essence.
Essential oils are powerful cleaning agents
While individual oils have potent cleaning powers, these are compounded when they are mixed with other oils which increases their potency. Most solutions can be made by mixing 10 drops of oil in a gallon of water. You can also use vinegar, baking soda, or castile soap to create cleaning solutions.
Using essential oils for a clean home
Let's take a look at how to keep each room in your house fresh and clean using essential oils.
Lemon oil to cut grease and more
Therapeutic-grade lemon essential oil smells amazing and is as powerful a cleanser as those found in disinfectants and degreasers. Lemon contains a natural acid that can easily cut through caked-on grease making it a fantastic non-toxic way to clean kitchen appliances. Add a few drops to water for a freshly scented kitchen floor polish as well. Undiluted lemon oil will also cut through grease stains on clothing – all you need is one drop!
Tea tree oil banishes bathroom germs
The scent of melaleuca oil — more commonly known as tea tree oil — is unmistakable. This natural remedy has been used for centuries, treating a wide range of ailments. Based on its many medicinal properties, including antibacterial and antiviral effects, this potent oil should be one of your go-to natural remedies and bathroom germ busters.
Distilled tea tree oil is so powerful that it can destroy viruses and bacteria that commonly inhabit bathroom surfaces. Research shows that undiluted tea tree can even tackle the most powerful bacteria, including staph. Use tea tree in combination with baking soda to clean sinks, toilet bowls and showers. You can also mix tea tree with lemon to create a power cleaning force to be reckoned with.
Make your laundry smell amazing with this oil
Undiluted lavender oil is pretty and potent. It's pretty because it smells like a bouquet of fresh flowers. This makes lavender a perfect choice for deodorizing your laundry. It is capable of lifting even the nastiest of odors from your favorite clothing items. A few drops to some wool dryer balls or a couple of drops in your regular detergent will boost the scent of your entire load. Mix a few drops of lavender oil in water for a linen and fabric freshener.
This potent disinfectant can squash salmonella
Thyme has a pleasant earthy aroma and powerful anti-fungal and antibacterial properties, making it a potent disinfectant for any surface that holds germs. Studies show that thyme oil is strong enough to battle salmonella and e.coli. A few drops on kitchen counters, cutting boards or even in your dishwater will keep this nasty bacteria away. Thyme also combines well with tea tree oil to create a potent, all-purpose cleaner that can be used all around the house.
Essential oil cleaning and freshening recipes
Here are a few excellent cleaning and refreshing recipes using essential oils.
Kitchen Bacteria Buster
Ingredients:
1 teaspoon baking soda

1/2 teaspoon organic dish soap

2 teaspoons vinegar

Warm water

20 drops lemon essential oil
Instructions:
Use a funnel to put the baking soda into a spray bottle.

Add the soap and vinegar to the bottle. Shake the mixture well.

When the mixture stops foaming, fill the bottle the rest of the way up with warm water. Shake again.

Add essential oil to give your cleaner a fresh scent. Shake again to mix well.

To use cleaner, simply spray on appliances, counter, or floor then wipe clean with a sponge or cleaning rag.
You can even make your own natural laundry detergent
This detergent leaves your clothes smelling fresh and clean.
Clean Day Laundry Detergent
Ingredients:
2 bars ivory soap

2 cups baking soda

2 cups borax

20 drops lavender essential oil
Instructions:
Use a cheese grater to grate the soap into small pieces

Mix the grated soap and the baking soda and borax together in an airtight container.

Add some essential oil and stir. Store the powder in the airtight container.

To use, add 1-2 tablespoons to each load of laundry.
Air Refresher
Ingredients:
1 oz rubbing alcohol

6 oz filtered water

40 drops clove essential oil
Instructions:
Pour all of the ingredients into a spray bottle.

Shake the bottle to mix all of the ingredients.

To use simply spray into the air, on pillows, sheets, or furniture for a fresh and clean scent.
-The Alternative Daily