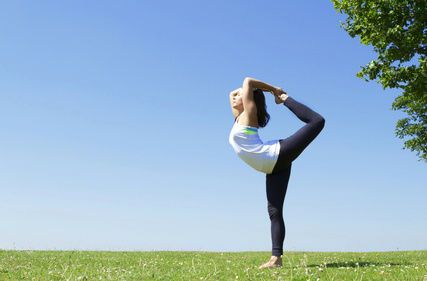 The ancient practice of yoga has many benefits for both the body and the mind. To add to the extensive list of reasons to do yoga, a new study has found that it can improve many symptoms of COPD.
Chronic obstructive pulmonary disease (COPD) is the third leading cause of death in the United States, according to the National Heart, Lung and Blood Institute. It is a progressive inflammatory disease that is characterized by a number of respiratory symptoms, including emphysema, chronic bronchitis, wheezing and shortness of breath.
To test the effectiveness of yoga on COPD, researchers at the Department of Pulmonary Medicine and Sleep Disorders of the All India Institute of Medical Sciences provided 29 stable COPD patients with 12 weeks of yoga training. The training included instruction in postures, cleansing techniques, breathing techniques, meditation and a relaxation technique.
Before and after the 12 weeks of yoga, the patients' breathing, lung function, inflammation status and quality of life were assessed. The patients were found to display "significant improvement" in all of these categories after the period of yoga training. These results were presented at CHEST 2013, the yearly meeting of the American College of Chest Physicians (ACCP).
Approximately 24 million Americans are estimated to be afflicted with COPD, and modern medicine has yet to find a cure. This study and the positive results across the board that it achieved may give hope to many sufferers.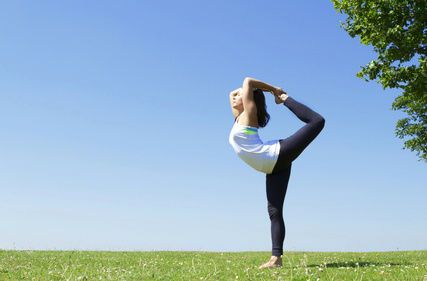 Dr. Randeep Guleria, the head of the Pulmonary Medicine and Sleep Disorders department and presenter of the study, said, "we found that yoga can be a simple, cost-effective method that can help improve quality of life in patients with COPD."
Yoga has previously been found to improve breathing, relaxation, posture and balance. It can also contribute to an overall sense of well-being. The addition of this link to COPD relief is good news indeed for millions of Americans.
-The Alternative Daily
Sources:
http://2013.chestmeeting.chestnet.org/Meeting-Information/Press-Room/Yoga-Practice-Beneficial-to-COPD
http://www.nhlbi.nih.gov/health/health-topics/topics/copd