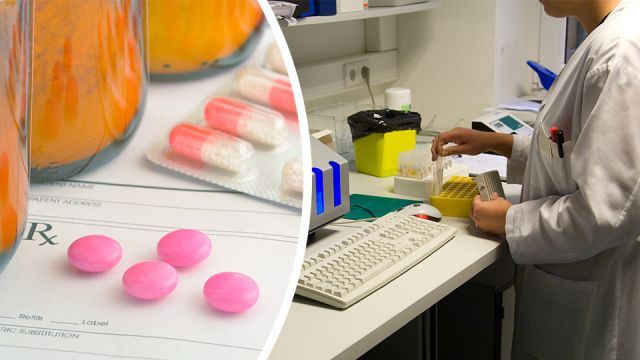 Most people believe that "FDA-approved" means that the benefits of an approved item clearly outweigh any potential risks you might experience. The FDA, after all, is responsible for protecting public health. So, we naturally assume they're getting it right. But, are they? Sometimes they don't get it right. Sometimes people are hospitalized and even die from FDA-approved products. Here are some secrets the FDA doesn't want you to know.
1. The FDA doesn't actually test drugs itself
When a drug company looks for FDA approval for a drug, they must prove to the FDA that the drug is safe and effective. That's because the FDA does not actually test new drugs, medical devices or other goods. Instead, it reviews the results from clinical testing and studies performed by the manufacturer of the drug. That said, no drug or medical device is completely risk-free. FDA critics claim some drug research is biased, skewed and ambiguous. But, the research and testing must show that the benefits of the drug or device outweigh any risks to patients using them.
2. FDA lacks the funds to ensure the safety of drugs
A 2006 report from the Institute of Medicine on pharmaceutical regulation in the U.S. found major deficiencies in the FDA system for ensuring the safety of drugs. The report called for an increase in regulating powers, funding and independence of the FDA.
The FDA lacks clear regulatory authority and is chronically underfunded, reports the Boston Globe. According to outside scientists, which the agency asked to critique its performance, shortcomings hinder the FDA's ability to evaluate the safety of drugs used by millions of Americans.
3. Almost one-third of FDA approved drugs have problems
One-third of the drugs approved by the FDA between 2001 and 2010 were involved in some kind of safety event after reaching the market, according to a study published in the Journal of the American Medical Association. Researchers found that out of 222 drugs approved, there were 123 aftermarket safety events involving 71 products that required FDA action.
In fact, manufacturers needed to add 61 boxed warnings — commonly referred to a "black box warnings." Black box warnings are warnings found on prescription drug labels that call attention to serious or life-threatening risks. In 59 cases, patients had to be warned about a product's safety, through some form of communication. Three drugs were withdrawn from the market altogether.
4. The FDA was wrong about soy
Earlier this month, Susan Mayne, director of the FDA Center for Food Safety and Applied Nutrition, said in a release that the FDA was wrong about soy. The previous claim suggested that soy reduced the risk of heart disease in those who eat it. But now the FDA says they got it wrong.
"We are proposing a rule to revoke a health claim," said Mayne in the release. "For the first time, we have considered it necessary," she said, revealing that they have never taken back a claim like this before.
5. More inspections are not in the budget
The FDA inspects food facilities… routinely, and often in partnership with state regulatory agencies. How often depends on the type of facility, the type of food processed or handled at the facility, and the public health risk associated with the product. If a facility needs some corrective actions, follow-up inspections are conducted according to the FDA, to make sure corrections have been implemented
In fact, the new food safety law requires the FDA to conduct even more inspections of manufacturing facilities. They're required to inspect a higher percentage of imports and send inspectors abroad to see what foreign companies are up to. The problem is, "their budget right now is not adequate, and it's certainly not adequate to implement this law," says David Plunkett, a senior staff attorney in the food safety department of the Center for Science in the Public Interest.
The Congressional Budget Office estimated that implementing the food safety law cost the FDA an additional $1.4 billion between 2011 and 2015. While that sounds like a lot of money, it's reasonable, considering that a Pew study found that foodborne illness costs Americans $152 billion a year.
6. Combustible cigarettes require no paperwork, unlike e-cigarettes
It's a mistake to tell Americans that vaping is as dangerous as smoking, says Bloomberg. But that's just what the FDA is doing by lumping all nicotine-containing products together, regardless of what risks each pose. For instance, electronic cigarettes, which are much safer than tobacco-filled cigarettes, can't remain on the market unless manufacturers submit pricey and arduous applications to the FDA. Combustible cigarettes, however, can continue to kill over 400,000 Americans a year — no paperwork required.
— Katherine Marko