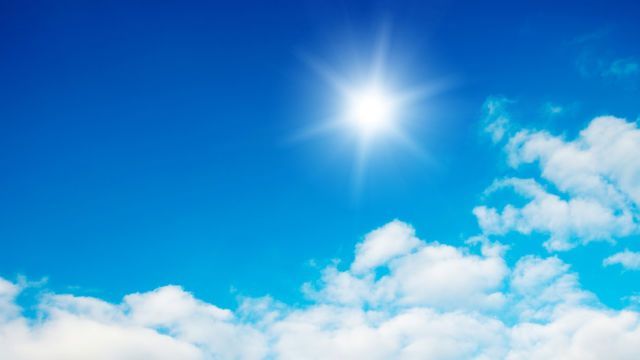 Wintertime can be hard on most people. Long gone are the days of sunshine and warmth, only to be replaced by cold, blustery winds and frequent snowfall. If you happen to suffer from Seasonal Affective Disorder (SAD), then winter may take a particularly difficult toll on you.
Seasonal Affective Disorder
People with SAD suffer from depression every fall and winter season. With the darkening of the daytime hours, they lack the precious sunlight they need to overcome their condition. It can also be caused by living in places that are cloudy and rainy, as well as working in dark office for long periods of time.
Other contributing factors to SAD are biological predisposition and chronic stress. Women have more than four times the chance of developing SAD than men.
The best methods for treating SAD are to increase your exposure to light, develop better ways to manage your stress, and participate in a regular form of exercise. The best way to do all three is to take a vacation someplace beautiful and sunny.
Now, all you have to do is decide where to go!
1. Yuma, Arizona
Of all the places in the United States for good sun exposure, Yuma is one of the best. From sunrise to sunset, it is sunny in Yuma 90 percent of the time. Yuma has an average of 4,300 hours of sun exposure each year, which is the world record for most annual regular sunshine hours.
Even in December, Yuma still experiences 82 percent of sunshine during daylight hours.
2. Redding, California
During the summer months of July and August, Redding experiences more daylight sunshine then Yuma. On average overall, Redding gets 88 percent of sunshine exposure between sunrise and sunset. It tends to experience hot and dry summer weather while winters tend to be more wet and mild.
The average daily temperature in Redding in July is around 100°F.
3. Phoenix, Arizona
In comparison to Yuma and Redding, Phoenix is a close third for the overall sunshine during the daylight hours, coming in at 85 percent. Throughout the year, Phoenix tends to have approximately 211 days with clear skies and less than one-third of cloud coverage present at any given time.
Phoenix is also the most populated state capital in America, with over 4 million people residing there.
4. Las Vegas, Nevada
The largest city in Nevada, also referred to as simply Vegas, experiences approximately 85 percent of sunshine exposure between sunrise and sunset. Vegas has an average of 210 clear days each year, and it is not subjected to tornadoes or ice storms. The typical weather between June and September is very hot and dry, while winters tend to be short and quite mild.
The coolest month is December, where temperatures average to a low of 47°F.
5. El Paso, Texas
El Paso lies on the west side of Texas, and has a population of approximately 674,000 people. El Paso experiences 84 percent of sun exposure during the average day, and has around 193 clear days with less than one-third of cloud cover in the sky. Thanks to its dry, hot summers and abundant sun exposure, El Paso is also known as "The Sun City."
6. Fresno, California
Fresno is the fifth largest city in the state of California. It receives an average of 79 percent of sunshine during daylight hours. In a year, Fresno enjoys approximately 194 days with clear sky and limited cloud cover. During the winter months, Fresno experiences mild, moist weather with an average low of around 46°F.
7. Reno, Nevada
Reno, also known as "The Biggest Little City in the World," is located in the northwestern region of Nevada. It receives an abundant 79 percent of sunshine during average daylight hours. Reno is a popular place for tourists, and offers many activities that can be enjoyed in both summer and winter months.
8. Sacramento, California
During the summer months, Sacramento becomes one of the sunniest places in the United States. It has an average of 97 percent of sunshine during the day in the month of July, and drops to about 78 percent for most of the other months. Sacramento has mostly fair weather year-round, and enjoys about 188 days of clear skies.
9. Pueblo, Colorado
Pueblo is located in the southern part of Colorado by the Arkansas River. It tends to be a semi-arid desert region with less snowfall than other areas in the state. Pueblo enjoys 76 percent of sunshine in the average daylight hours. It experiences mild winter weather with light amounts of snow.
10. Key West, Florida
Located on the island of Key West, the city itself is 129 miles southwest of Miami, Florida. Key West gets an average of 76 percent sunshine between sunrise and sunset. Thanks to its tropical climate, Key West is only subjected to mild differences in temperature between the winter and summer months.
Where will you escape to this winter?
-The Alternative Daily
Sources:
http://www.currentresults.com/Weather-Extremes/US/sunniest.php
http://www.normanrosenthal.com/seasonal-affective-disorder
http://www.businessinsider.com/map-here-are-the-parts-of-the-us-that-get-the-most-sunshine-2014-6