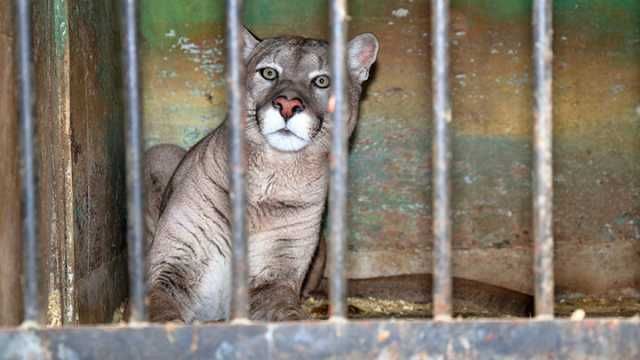 If you were hoping to book your trip to a sketchy dolphin petting zoo through TripAdvisor, you're now out of luck! The popular travel site will no longer sell bookings to venues where travelers can make physical contact with captive endangered species or other wildlife.
TripAdvisor came under pressure from the public this year, with numerous online petitions encouraging the company to stop booking trips that are exploitative and inhumane to wildlife. The public also requested that the company provide a rating system for bookings based on the treatment of animals.
Sham sanctuaries
Animal welfare advocates are particularly concerned about "sham sanctuaries" in wildlife tourism. These are wildlife exhibits which portray themselves as sanctuaries, often for endangered animals. This eliminates any guilt potential tourists might feel before purchasing a ticket.

Many venues claim that they are a sanctuary for orphaned animals. They also state that generated revenue goes into conservation efforts. Unfortunately, this is often just an illusion. Many animals were taken as babies from the wild, unbeknownst to the public. 
TripAdvisor's new policy
The online groundswell to change TripAdvisor's rating system may have been influenced by a study out of Oxfam University. The study concluded that two to four million people a year pay to visit attractions which are harmful to wildlife. The study looked at 188 wildlife avenues that TripAdvisor sells tickets to. Researchers found that 75 percent of venues involved cruelty to wildlife. After taking six months to speak with numerous animal welfare and tourist groups, TripAdvisor announced their new policy in October.
Stephen Kaufer, president and CEO of TripAdvisor, said in a press release, "TripAdvisor's new booking policy and education effort is designed as a means to do our part in helping improve the health and safety standards of animals, especially in markets with limited regulatory protections. At the same time, we want to celebrate those destinations and attractions that are leaders in caring for animals and those in the tourism industry who help further the cause of animal welfare, conservation and the preservation of endangered species."
TripAdvisor will still allow petting zoos and aquariums that allow the touching of stingrays or other species. However, there must be professional supervision and a commitment to education. The company is particularly concerned with tourism operators that offer elephant rides, dolphin swimming pools, tiger petting, or other activities with wild animals in inhumane settings.
Considering TripAdvisor's popularity, this new policy could force many companies to change practices or face a decrease in business.
Response to TripAdvisor's new policy
Many animal welfare groups are pleased with the company's announcement. Stephanie Shaw, a corporate liaison with PETA, stated, "TripAdvisor is a leader in the industry and we understand and applaud that this is a precedent-setting move." 
Steve McIvor of World Animal Protection said, "We hope it will only be a matter of time before TripAdvisor will also come to realize that it has to end sales to all cruel wildlife attractions. Until then we will provide the best education we can on TripAdvisor's website to steer people away from cruel venues like these."
Changing attitudes to wildlife tourism
Putting animals on display for entertainment purposes goes back a very long way in our history. In ancient Roman times, people killed animals in the Colosseum for sport. Before the invention of the photograph, the only way people could get up close to rare and exotic wildlife was by visiting a traveling carnival.
Lately, however, society seems to have crossed an important threshold when it comes to animal cruelty. Companies that profited for years off of wildlife shows now have to drastically change practices. If they don't, they run the risk of a public backlash large enough to put them out of business.
The Ringling Bros. and Barnum & Bailey Circus has committed to ending elephant performances in their traveling circuses. And SeaWorld, while still despised by many animal advocates, finally caved to the pressure earlier this year, ending their long-running orca shows. After seeing what has been happening in the tourist industry, perhaps Tripadvisor wanted to get out ahead, so as not to damage their reputation.
What options are there for ethical wildlife tourists?
A dilemma exists for many wildlife enthusiasts. They want to see wildlife up close, but also want to make sure that their actions leave little impact.
Luckily, some wildlife enthusiasts are helping others to travel the world with as little impact as possible. The International Ecotourism Society (TIES), for example, is made up of more than 750 organizations and 14,000 individuals. TIES is dedicated to helping ethical travelers find destinations and activities. They also help those in the tourism industry who want to make sure their practices are ethical. 
We still have a long way to go with animal welfare. Get more involved in animal protection by staying up-to-date with the "Wildlife. Not Entertainment" campaign.
— Ian Carey