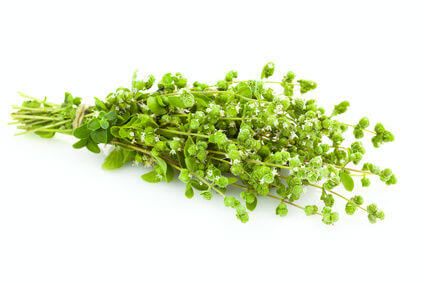 Oregano, a fragrant and delicious herb that is frequently found in Mediterranean dishes, has been shown to have extremely high levels of antioxidants, as well as potent fungus-fighting potential.
One study, funded by the United States Department of Agriculture (USDA), tested a variety of herbs for their antioxidant activity. Mexican, Italian and Greek oregano were found to have the highest antioxidant levels of all of the herbs tested.
Antioxidants are compounds that have received a great deal of media attention as of late. They are linked to preventing cellular damage and neutralizing harmful compounds known as free radicals. Antioxidants are also associated with the prevention of heart disease, multiple cancers, stroke and other chronic ailments.
Herbal runners-up in the USDA study included dill, thyme, rosemary and peppermint, however, oregano was found to possess between 3 and 20 times higher antioxidant activity than any of the other herbs tested. The study also found that oregano's antioxidant powers surpassed those of vitamin E, and even fruits, vegetables, berries and garlic.
Specifically, oregano was found to have 42 times the antioxidant activity of apples, 30 times more than potatoes, 12 times more than oranges, as well as 4 times more than blueberries.
The study found that the most active phenol component in oregano was rosmarinic acid, which acts as a powerful antioxidant. Rosmarinic acid is present in some of the other herbs tested, including rosemary, but was shown to be much more active in oregano.
Another study, performed at Universidad Autónoma de Madrid in Madrid, Spain, tested the antimicrobial activity of essential oil extracted by various methods from oregano leaves. The extractions were analyzed for their effectiveness against four different bacteriums, and one fungus.
Researchers found that the oregano essential oil extractions displayed antimicrobial action against all of the microorganisms tested. The bacteria tested were Staphylococcus aureus, Bacillus subtilis, Escherichia coli (E. coli) and Pseudomonas aeruginosa. The fungus tested was the yeast Candida albicans.
USDA study leader Shiow Y. Wang, a biochemist with the USDA Beltsville Agricultural Research Center, wrote, "some herbs should be considered as regular vegetables. People should use more herbs for flavoring instead of salt and artificial chemicals."
Oregano is easy to incorporate into your favorite savory dishes, and the flavor – and health benefits – that it offers will up both the taste and the nutritional quotient of your meals. When cooking with oregano, use fresh varieties, as they contain more antioxidants than processed, dry versions.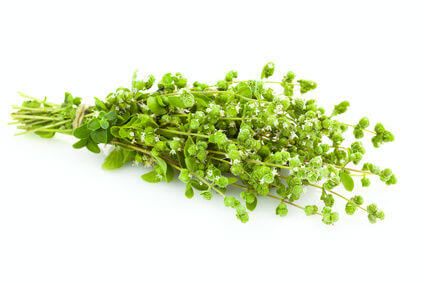 The essential oil form of oregano is also great to keep around. It can be used in aromatherapy, or diluted and applied to the skin for massage, and to help aid the healing of topical fungal infections such as athlete's foot.
If you have a specific condition, or for information on how to use oregano essential oil internally, be sure to speak with a natural health professional. Oregano essential oil is highly potent, and should not be used by pregnant women.
-The Alternative Daily
Sources:
http://www.ncbi.nlm.nih.gov/pubmed/16496578/http://www.whfoods.com/genpage.php?tname=foodspice&dbid=73
http://www.whfoods.com/genpage.php?tname=news&dbid=35
http://www.ncbi.nlm.nih.gov/pubmed/11714298