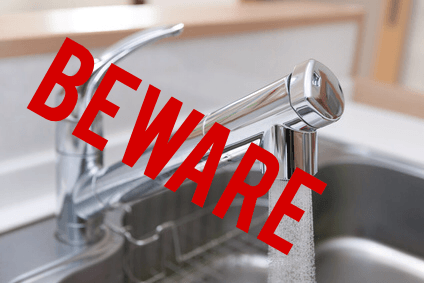 A state of emergency has been declared in nine counties surrounding Charleston, West Virginia, where a chemical foaming agent used to clean coal spilled into the Elk River last Thursday, contaminating a nearby water treatment plant and making tap water unsafe to use.
Approximately 300,000 people in Kanawha, Boone, Cabell, Clay, Jackson, Lincoln, Logan, Putnam and Roane counties have been instructed not to use their tap water for anything except flushing toilets. As of last Sunday, 10 people have been admitted to hospitals, and 169 have been treated at emergency rooms and subsequently released.
According to emergency officials in Kanawha County, the chemical that has spilled into the water is 4-methylcyclohexane methanol. According to the Fisher Scientific fact sheet this chemical is combustible in its liquid and vapor forms, may cause eye and skin irritation, nausea, vomiting, diarrhea and respiratory tract irritation. Frighteningly, as the fact sheet states, "the toxicological properties of this material have not been fully investigated."
The contamination occurred when the chemical leaked from a hole in a holding tank at Freedom Industries, a chemical manufacturer for the cement, mining and steel industries. Mike Dorsey, the chief of the Department of Environmental Protection's Homeland Security and Emergency Response group, said that an estimated 7,500 gallons of the chemical were released into the Elk River through a one-inch hole in the tank.
Officials became aware of the spill when Charleston residents reported a "licorice-like" smell in the air. Soon after, Governor Earl Ray Tomblin issued an order instructing all West Virginia American Water customers, whose treatment plant is located near the site of the spill, not to use the water until further notice.
Days later, the tap water in the nine counties has still not been declared safe to use. Many schools, restaurants and government buildings have closed. The Department of Homeland Security and the water company have delivered trailer-loads of bottled water to residents for use in the meantime.
Dr. Maha, the chief medical officer of MedExpress, a group of West Virginia medical clinics, worries that the shortage of clean water for washing hands may lead to a spread of the flu. As so much is unknown about 4-methylcyclohexane methanol, this may be the tip of the iceberg as far as the health repercussions of this spill.
According to Jeff McIntyre, the president of West Virginia American Water, "we don't know a lot about the product – we're still sampling and looking at concentrations. I don't know if the water is not safe…
Until we can get out and flush the actual system and do more testing, we can't say how long this (advisory) will last at this time." A Federal investigation of the spill is underway, but there is still no concrete estimate as to when the tap water will be declared safe again.
So far, Freedom Industries officials have refused to comment.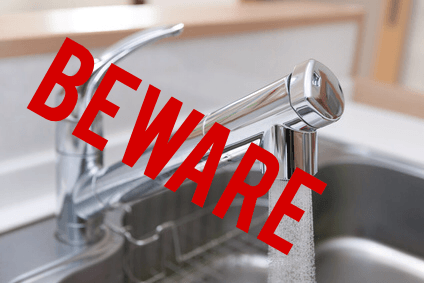 West Virginia's current disaster highlights a huge problem in our nation: that chemicals that we know very little about, and that have not received sufficient testing for effects on humans and the environment, are being used widely in various industries.
This puts all of us at risk, as a tiny hole in a storage tank, such as what occurred at Freedom Industries, can easily happen anywhere, anytime.
-The Alternative Daily
Sources:
http://www.cnn.com/2014/01/12/us/west-virginia-contaminated-water/index.html?c=us
http://www.cbsnews.com/news/some-people-treated-for-water-related-issues-in-w-va