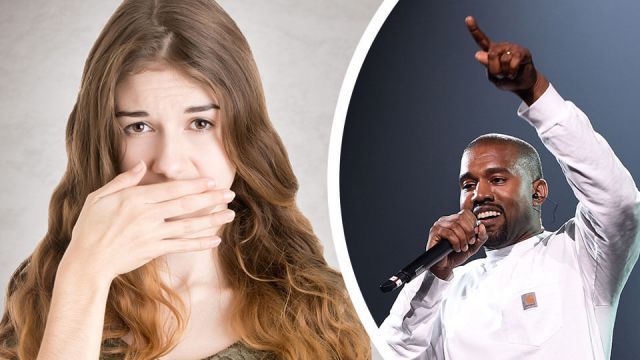 A University of New Hampshire (UNH) sorority is facing criticism for singing along to Kanye West's "Gold Digger" song, which features the n-word several times. The video was filmed and posted on one of the Alpha Phi Sorority sister's Snapchat stories.

Take a look at the video:
That video was posted to an anti-racism UNH Facebook page called "All Eyes on UNH," which argued that the women were being racially insensitive. The original post writes, "The girls sing the n-word without thinking of the implications.This is a showcase of ignorance and that the Panhellenic Council should do better in combating racism. The first step is addressing willful ignorance. #RacistUNH"
Incident sparked lots of reactions online
Some social media users have criticized the sorority, claiming that the post perpetuates racism. In fact, it prompted some other students to condemn the sorority.
"If you know the lyrics so well, then you should know when the word is coming up and literally shut your mouth," UNH student Sofia Ford commented on the Facebook post. "Not a word for us (white people) to use under any circumstances. It's ignorant and insensitive. Literally, the n-word should never leave your mouth. If you are white and think this is okay, then you have some serious growing up to do."
Lots of other students defended the sorority, like UNH student Gabby Razz. She said, "These girls clearly were not intentionally trying to degrade people of color because of one word sung. They're college girls having fun celebrating their new members of the sorority."
The college and sorority are currently being investigated, but no disciplinary action has yet to be taken, according to NH1 news station.
Twitter has had lots of responses to the incident:  
I mean why are they being investigated?They were having fun, singing along to the words of the song. pic.twitter.com/esw4XDLDGV

— Issa Bae (@iheartdatrian4u) September 21, 2017
So what, if it's in the song then it's the lyrics…who cares. It's ok for Kanye to sing/say it but not a sorority? Ridiculous

— 🌹Kas1107 🌹 (@1107kgreen) September 21, 2017
UNH: please stop being so racist and making national headlines. It's so, so embarrassing

— Michael Renker (@michaelrenker) September 21, 2017
NOT OK. UNH Sorority Investigated for Singing N-Word in Kanye West 'Gold Digger' Video. Story at 3 on @TMZLive CW58! https://t.co/h03hYu7c6j

— Torri CWMY (@TorriCWMY) September 21, 2017
With the mixed responses to the incident, it sparks the question: should all people be free to sing along with songs that use controversial and derogatory words, like Kanye West's "Gold Digger," without the fear of repercussion? Let us know what you think.
— Peter Amirata