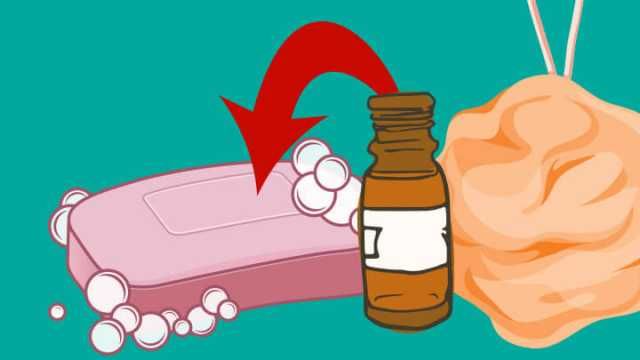 We have all been told how important it is to exfoliate on a regular basis for better skin. That's why I absolutely love this soap. The scrubbing effects of the loofah and the wonderful goat's milk soap make it a great combination. This is another recipe I can add to my natural collection of soaps.
I love the feel of my skin after I have showered and used this loofah soap — it feels so smooth and soft. My skin is then ready for a really good lotion. I know you will love the results you get as well. It is so easy and fast to make. You could use any other melt-and-pour soap you have on hand to get great results as well.
Loofah Soap Ingredients
2 lbs goat's milk melt-and-pour soap

1 6-inch loofah

40 drops lemon essential oil (or an essential oil of your choice)
Equipment
Serrated bread knife

Glass microwave-safe bowl

Soap mold
Instructions
1. Gather ingredients for the loofah soap.
2. Slice loofah into six equal pieces using a serrated bread knife.
3. Place a piece of loofa into each of the soap molds.
4. Chop soap base into small pieces for faster melting.
5. Place chopped soap into a glass microwavable bowl and slowly melt completely.
6. When soap is melted, add the lemon essential oil or the oil of your choice.
7. Carefully pour the soap over the loofa, making sure to completely cover the loofa on all sides.
8. Let set for at least an hour.
8. Carefully take loofah soap out of the mold.
The loofah soap is now ready to use.
— Leilani Hampton