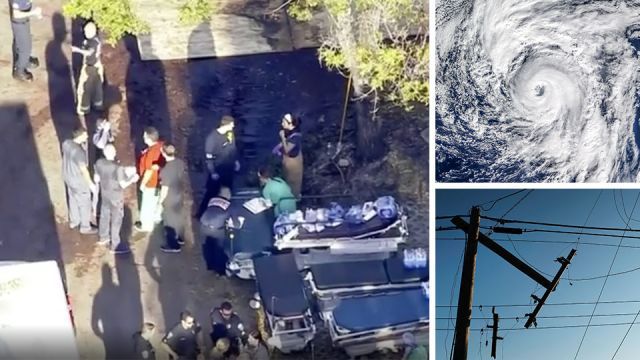 Broward County Officials have confirmed that six residents of a Hollywood, Florida nursing home have died due to a power outage caused by Hurricane Irma.
Sad day at Hollywood Nursing Home
6 people are dead & more than 100 were evacuated from nursing home that had no air conditioning after Hurricane Irma https://t.co/qbG7i2nfzg

— The New York Times (@nytimes) September 13, 2017
After Hurricane Irma, the home was surrounded by flood waters and left without power. Broward County Mayor Barbara Sharief said that three of the victims were found dead at the nursing home and two others died at a local hospital. A sixth person also died, but officials are not sure when it happened. Witnesses say that the victims died from a lack of air conditioning, since they had been in extreme heat for several days.
More than 100 people were also evacuated from the nursing home and taken to other facilities. Currently, the building is sealed off for a criminal investigation.
Twitter responds to nursing home tragedy
The incident has sparked some outrage and criticism on Twitter:
Why would a nursing home in Hollywood Florida not be evacuated before Hurricane Irma hit? 5 dead

— Curious (@Curious111188) September 13, 2017
Any nursing home public or private should be required to have generators. This would have saved them until they could be evacuated. Sad.

— 💉✂OHIO NURSE 💊😷 (@hunyb2u) September 13, 2017
This is so sad. This is exactly why I would never put one of my loved ones in a nursing home. This should of never happened. No excuse.

— Lori (@chattylaurel) September 13, 2017
Fatalities from Hurricane Irma so far
So far, there have been 23 reported deaths in the United States caused by Hurricane Irma, compared to 70 people who died in Texas from Hurricane Harvey. Additionally, there were more than 40 deaths reported in the Caribbean.
— Peter Amirata