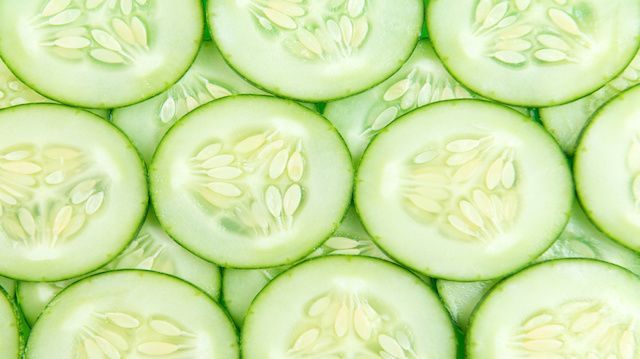 The salmonella cucumber update on November 19 by the Centers for Disease Control and Prevention (CDC) reports 838 cases in 38 states. There have been four confirmed deaths linked to the salmonella cucumber outbreak, with 165 people hospitalized. The recall from produce distributor Andrew & Williamson Fresh Produce was months ago, yet cases continue to increase.
"The number of reported illnesses has declined substantially since the peak of illnesses in August and September; however, it has not returned to the number of reported illnesses that we would expect to see (about 5 every month)," the CDC update stated.
There have been 71 new cases from 23 states added to the salmonella outbreak statistics since the CDC's last update on October 14. The CDC and the US Food and Drug Administration (FDA) continues to investigate this ongoing outbreak. As with most foodborne illness outbreaks, like salmonella, the most susceptible to infection are the young and elderly, or anyone with weakened immune function.The age range in this ongoing outbreak is from one to 99 years of age. Tragically, half of those affected are 18 years of age and younger. 
According to the CDC, the number of cases reported will rise due to a delay in linking salmonella illnesses to the outbreak. They warned that illnesses occurring since October 21 may still be unassociated with the outbreak.
"A series of events occurs between the time a person is infected and the time public health officials can determine that the person is part of an outbreak," the CDC explains on their website. "This means that there will be a delay between when a person gets sick and confirmation that he or she is part of an outbreak."
With the rise in cases of salmonella cucumbers still occurring since the first report was issued on September 4, is it safe to eat any cucumbers in America? Roughly 75 percent of America has reported cases of salmonella cucumbers. Connecticut and New Hampshire were the most recent states added to the long list of infected states.
Although the CDC states that it is unlikely any salmonella cucumbers still exist in any homes or restaurants across the nation, they warn that the bacteria could still be lingering where they once were. They advise the cleaning and sterilization of any areas that may have stored the salmonella cucumbers in an attempt to end this outbreak.
According to a CDC report discussing multistate foodborne illnesses, published in November on their Vital Signs weblink, three percent of all foodborne illnesses have occurred between 2010 and 2014. Not bad, right? However, 56 percent of all foodborne illness deaths also occurred during this four-year period, which is indeed terrifying.
Eating cucumbers at restaurants or buying them from large retailers that were on the salmonella cucumber distribution route may be risky, and possibly deadly, since the bacteria may still be present. If you want to get fresh produce that will more than likely be salmonella-free, buy organic from a retailer you trust, or head to your local farmer's market — it could save your life!
—Stephen Seifert
Stephen Seifert is a writer, professor, adventurer and a health & fitness guru. His flair for travel and outdoor adventure allows him to enjoy culture and traditions different than his own. A healthy diet, routine fitness and constant mental development is the cornerstone to Stephen's life.
Sources:
http://www.cdc.gov/salmonella/poona-09-15/index.html
http://www.cdc.gov/salmonella/reporting-timeline.html
http://www.andrew-williamson.com/About_Us/News.aspx?PageId=9#
http://www.cdc.gov/vitalsigns/foodsafety-2015/index.html