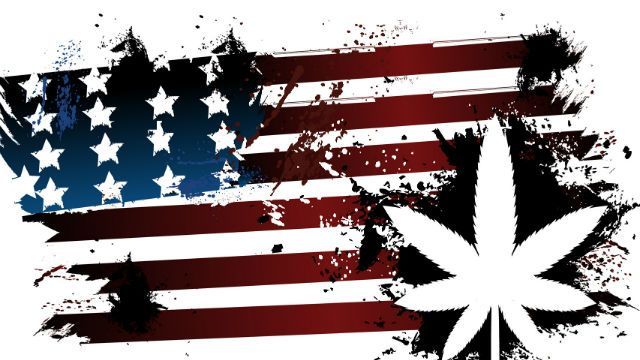 The stigma surrounding marijuana is slowly starting to dissipate in the US. While recreational use is still a hotly debated topic, although it has been legalized in Colorado and Washington, more and more states are accepting the healing properties of this plant as a legitimate medical alternative. New York has just become the latest state to legalize medicinal marijuana for certain conditions.
New York's bill, named the Compassionate Care Act, was just signed by Governor Andrew Cuomo after receiving a 49-10 majority approval by the state Senate. The program is to be implemented within 18 months, during which marijuana in oil, pill and vapor form will become available to be prescribed to individuals suffering from epilepsy, cancer, AIDS and other serious ailments.
This comes as great news for many people, notably parents whose children suffer from epilepsy and other seizure disorders. One type of cannabis oil, nicknamed "Charlotte's Web," has been linked to controlling seizures in some childhood cases, and is a ray of hope for many parents who have exhausted other medical options with no positive outcome.
Just before Governor Cuomo signed the bill into law in New York, North Carolina Governor Pat McCrory signed a medicinal marijuana bill into law, which approves marijuana oil for the treatment of epilepsy. This bill was unanimously approved by the North Carolina Senate in June. Governor McCrory stated, "for some children, this treatment is the only relief they can get from debilitating seizures."
Also in June, the state of Florida approved the use of Charlotte's Web for the treatment of cancer, seizures and muscle spasms. Florida's bill passed by a significant majority of 30-9. It is encouraging to see even more conservative states recognizing the value of marijuana for these types of conditions.
New York's new law makes it the 23rd state in the US to allow medicinal marijuana, although each state has its own specific rules and regulations.
Research has shown that marijuana can be beneficial for pain relief, appetite stimulation, nausea relief, anxiety reduction and sedation. It has also been linked to moderating certain autoimmune conditions, including rheumatoid arthritis, multiple sclerosis (MS) and inflammatory bowel disorder (IBS). Additionally, cannabis shows potential in slowing the onset of Alzheimer's disease.
Upon signing New York's Compassionate Care Act, Governor Cuomo asserted, "we are here to help people. And if there is medical advancement, then we want to make sure that we're bringing to New Yorkers."
Hopefully, the remaining states in the US without medical marijuana legislation will take notice and consider similar measures of their own, which would provide hope and the potential for great relief to many people.
-The Alternative Daily
Sources:
http://www.cnn.com/2014/07/07/health/new-york-medical-marijuana
http://www.usatoday.com/story/news/nation/2014/07/07/cuomo-signs-medical-marijuana-bill/12323967
http://www.msnbc.com/hardball/new-york-north-carolina-sign-medical-marijuana-bills
https://www.thealternativedaily.com/north-carolina-just-steps-away-approving-medicinal-marijuana
https://www.thealternativedaily.com/florida-board-limited-medicinal-use-low-thc-marijuana
http://www.cnn.com/2013/08/07/health/charlotte-child-medical-marijuana
http://www.iom.edu/Reports/2003/Marijuana-and-Medicine-Assessing-the-Science-base.aspx