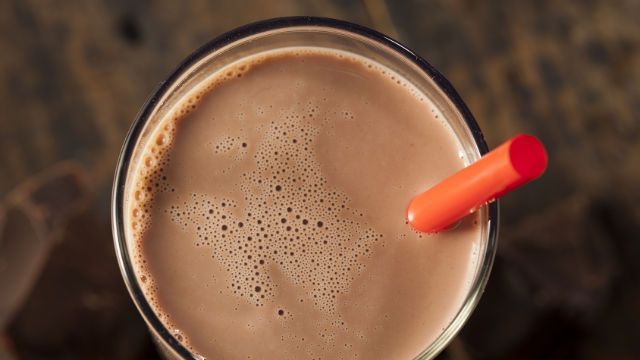 In an encouraging sign that consumer desire for healthier, more natural options may finally be reaching the ears of top food producers, Nestlé USA has announced that it will discontinue the use of artificial flavors and colors in all 250 of its chocolate candy products.
Dorren Ida, president of Nestlé's American confectionary and snacks division, said the following about the change:
"We know that candy consumers are interested in broader food trends around fewer artificial ingredients…. As we thought about what this means for our candy brands, our first step has been to remove artificial flavors and colors without affecting taste or increasing the price."
Ida also said that Nestlé has been working for more than a year on removing food colorings such as Red 40—which is linked to hyperactivity in children, and Yellow 5—linked to allergic reactions, and flavorings like vanillin, from its chocolate products.
The company plans to have phased out all of these artificial ingredients, and replaced them with natural ones, such as annatto—food coloring that comes from the seeds of the tropical achiote tree, and real vanilla for flavor, by the end of 2015.
Although this change is definitely a positive one for American consumers, as Treehugger's Katherine Martinko points out, it's also 'bittersweet' since Nestlé already made the same change in the UK 3 years ago. She writes:
"For the past three years, all Nestlé products sold in the UK have been free from artificial additives. Despite the fact that the change was made in response to the 2007 Southampton Study, which linked hyperactivity in children with several artificial food additives, Nestlé did not make the same changes for the U.S. market because there was insufficient consumer demand to do so."
This difference between the U.S. and U.K. is also probably due to the fact that the FDA didn't ban the ingredients, while Britain did.
Although Nestlé (hilariously) calls itself "the world's leading nutrition, health and wellness company," if it was truly dedicated to improving the health and wellness of consumers of its products, it would have made the change three years ago as it did in the U.K.
Furthermore, the company will also still be using high fructose corn syrup in its products, even though its competitor Hershey started replacing the high fructose corn syrup in their products with sugar last December. On the other hand, Hersey is not planning on replacing artificial flavors and colors as of yet.
In the end, despite these changes in the right direction, the candy bars produced by both Nestle and Hershey are still that: candy bars. High in sugar, manufactured to be addictive, and low in nutritional value.
However, this doesn't mean chocolate lovers don't have options. If you want to make a choice that's healthy for you and your family, you can always enjoy raw dark chocolate, which is high in vitamins, minerals, antioxidants, and has been linked to a healthy heart and a healthy gut.
To sweeten your chocolate without the deadly sugar, buy organic, unsweetened, raw, dark chocolate, melt it in a double boiler over low heat, and add a bit of raw honey, organic coconut crystals, or crushed, unprocessed stevia leaves to taste. Voila!
-The Alternative Daily
Sources:
http://www.treehugger.com/corporate-responsibility/newest-announcement-nestle-usa-bitterswee.html
https://www.thealternativedaily.com/why-organic-raw-dark-chocolate-should-be-part-of-your-diet
http://www.wsj.com/articles/nestle-usa-to-remove-artificial-ingredients-from-candy-1424176075