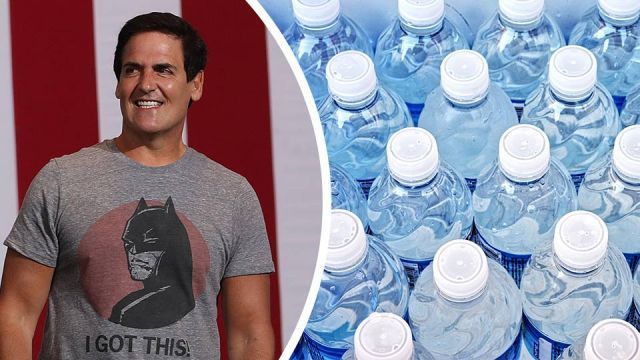 Millions are struggling to survive after Hurricane Maria pummeled Puerto Rico last week. Currently, there is still no power in most parts, dangerous flooding and lots of debris on the ground.
The relief efforts in Puerto Rico have been completely different than Texas and Florida, which are obviously connected to the United States mainland, so it is much easier to get supplies and utility vehicles there.
Here is a picture of Barea with some of the supplies on the plane:
Gran gesto: Marc Cuban, dueño de @dallasmavs, le prestó su avión a J.J Barea (base) para llevar alimentos a Puerto Rico tras el huracán. 🇵🇷👏 pic.twitter.com/t6Dft4P1Im

— Minuto 7 (@MinutoSiete_) September 27, 2017
However, that didn't stop Dallas Mavericks owner and billionaire Mark Cuban from stepping in to provide some support. Cuban let one of his players, point guard J.J. Barea, borrow his plane to provide supplies to his home country.
The main reason Cuban decided to hand over his jet was so Barea could load it up with water, food and other kinds of much-needed supplies to the island.
Here is a picture of Mark Cuban from a recent interview:
Genç Girişimciler İçin Marc Cuban'dan İlaç Gibi 3 Tavsiye

🗞https://t.co/aBcwsxJuGX pic.twitter.com/oUGDOYn8wW

— Girişimci Kafası (@kafasigirisimci) September 13, 2017
Barea, along with the vital cargo, traveled to the island nation with his wife Viviana Ortiz, who is the former Miss Universe Puerto Rico. They left on Monday earlier this week.
Here is the Facebook Live feed of Barea and some helpers loading the plane up with supplies. He is seen around eight minutes into the video.
The couple also set up a relief fund for victims, and have so far raised more than $140,000. Fortunately, Barea was able to get in touch with his loved ones, something that many people with family in the country have been unable to do. "They're okay," said Barea. "But it's still rough there."
Barea has been very active on social media since Hurricane Maria made landfall on Puerto Rico. Last week, Barea posted this on his Instagram account. As seen, he is already very far in the collecting donation process with almost $100,000. In the post, he attached the link to make it as easy as possible for people to help donate to the cause.
"The Puerto Rico where I grew up was an island of beauty. Clear, blue water, golden sand, always green," said Barea. "But when our flight touched down in San Juan this past Tuesday, I hardly recognized my home. The sand was gone. The trees flattened. The water an ugly brownish-green." Barea believes that his supplies are definitely going to help, but the country won't be the same for years to come.
It is always great to see professional athletes use their influence to raise funds for areas hit by natural disasters. For example, NFL Superstar J.J. Watt was able to raise over $34 million to support Houston after historic flooding from Hurricane Harvey.
While Cuban's decision to lend his plane to Barea is obviously a clear act of generosity, some people believe that it stems from his intention of running for president in 2020. Cuban, a strong critic of President Trump, has been flirting with the idea for quite some time now.
Here is a video of Cuban talking about the idea on "The View" in May.
With so many people in need from Hurricane Maria, Barea and Mark Cuban are doing their part. What do you think of Cuban letting Barea borrow the plane? Would you ever support Mark Cuban for president? Let us know!
— Peter Amirata