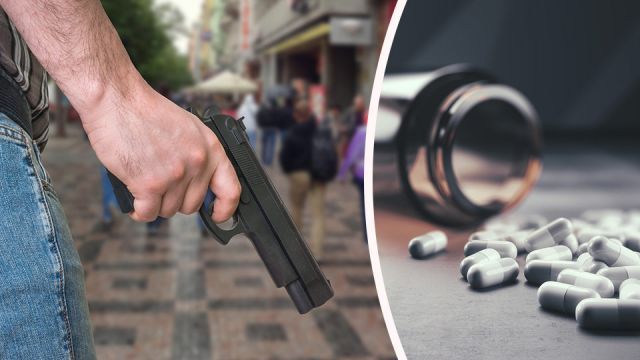 Stephen Paddock, the deranged mass shooter who killed 58 people in Sunday's deadly rampage in Las Vegas, was prescribed the sedative diazepam (trade name Valium) in June, according to reports by the Las Vegas Review-Journal.
The details remain sketchy, but here is what we know. According to documents obtained from Nevada's Prescription Monitoring Program, Paddock was given a prescription for 50 10-milligram diazepam tablets by physician Dr. Steven Winkler in June. Paddock purchased the popular anti-anxiety and sedative medication at a Walgreens in Reno.
What is diazepam?
Diazepam belongs to a class of medications known as benzodiazepines, which work by enhancing the effectiveness of the neurotransmitter GABA. Neuroscientists believe that augmenting the action of GABA has a dampening effect on electrico-chemical signaling in the brain.
Therefore, diazepam is frequently prescribed to treat panic disorder, generalized anxiety and insomnia. However, benzodiazepines have also been linked to a worsening of psychiatric symptoms over the long term.
In fact, a number of highly adverse side effects have been noted when it comes to drugs like diazepam including dementia, suicidal ideation, violent impulse control and impaired cognition. As a result, many people have questioned the use of these potentially neurotoxic medications.
Prescription medications linked to mass shootings?
Prescription medications have been linked to other mass shootings. Some experts caution that any connection is tenuous and that many people are helped by these medications. However, routine use of these powerful drugs is sure to come under scrutiny if they were a factor in Paddock's descent into violent madness.
For example, Kirstie Alley, star of the sitcom "Cheers," is calling attention to the link between prescription medication and mass shootings by tweeting:
One additional common denominator of "shooters" is USA's mass usage of psychiatric drugs. A % do have side effects of VIOLENCE & SUICIDE.

— Kirstie Alley (@kirstiealley) October 2, 2017
The increased attention may well be warranted. At least two recent studies have linked benzodiazepines to violence:
A 2015 

study

found that teens convicted of homicide were 45 percent more likely to have killed while under the influence of benzodiazepines.

A study published in the

Australian and New Zealand Journal of Psychiatry

entitled "Benzodiazepine Use and Aggressive Behavior," concluded that "It appears that benzodiazepine use is moderately associated with subsequent aggressive behavior.
It remains to be seen what role, if any, diazepine played in Stephen Paddock's horrific outburst. However, questions about the potential links between psychiatric medication and mass violence are increasing.
— Scott O'Reilly