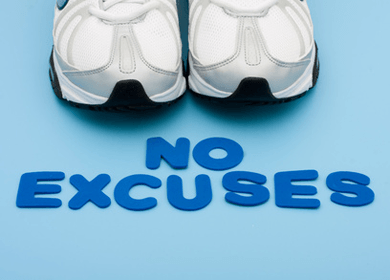 "Want to know if you're committed to something? Take a look at how much money you're willing to spend on it." -Larry Winget, NY Times best-selling author of It's Called Work for a Reason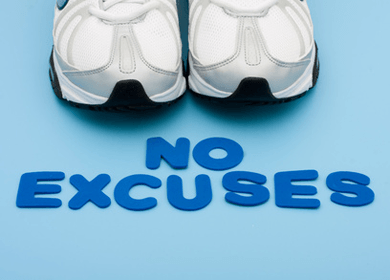 It's true. The things that matter the most to us we spend the most money on. If your health really means something to you, you'll find a way to pay for what you need.
If you're anything like me (or many of my clients), you may have already invested a lot of money in trying to lose weight or reach hormonal balance. The problem is that while investing in your health is important, you must also invest in the right things. And sometimes, you don't know what the right thing is until you've tried the wrong things.
I would have never lost 30 pounds and reversed my PCOS symptoms without investing the time, money and energy to find a solution. Some of it worked, much of it didn't. The same is true for my business and the rest of my life. When I invest, I succeed. That's why my clients get amazing results. They invest in their own success to reach their weight loss, hormonal and health goals. The act of investing is a message that they are truly committed.
Where are you not allowing yourself to invest? There are 3 tips today for investing in yourself so you can start prioritizing your health and reaching your weight loss goals.
Investing in Yourself Tip #1: If something is out of your price range, stop saying you "can't afford it" and find a way to afford it. I've been in situations where I got a second (or third) job to invest in something I knew would help me reach my weight loss goals. I've borrowed money, sold things in my home and given up things I didn't need (like cable) to pay for the things that are important to me.
I recently had someone tell me they couldn't afford some supplements I recommended because they had to pay for their grocery, electric and cable bills. I thought, "Get rid of cable! Get a job (or a second job)! Sell stuff you don't need on Craigslist! Ask for a raise!" Instead of thinking of a way to get what we need, we stop ourselves with an excuse. What excuses are you making, and how can you be solution-minded instead?
Investing in Yourself Tip #2: You must be willing to give up things to get what you want. Getting what you want is not just about doing things, it's also about giving up things. What are you willing to give up?
Your negative attitude, excuses, your precious time, hard-earned money and worries about what others think are a great place to start. Make a list of all the things you're willing to give up to reach your weight loss goals. When I hired my business coach this year, one of the questions she asked in her application was, "How much money are you willing to lose this year?" Instead of thinking about what you'll get, focus on what you're willing to lose. That's how you know you'll go all the way to reach your goals.
Investing in Yourself Tip #3: Know ahead of time what will make you quit. It's crucial to know what your "breaking points" are before you reach them. Ask yourself, "What will make me want to quit as I set out to lose weight?" Identify your quitting threshold so you can prepare in advance. That way, when you've reached that point, you won't give up or decide to quit.
By the way, everyone thinks about quitting…even more than once. Thinking about it and doing it are two different things. When you know what your breaking point is, you still may think of quitting but decide against it because you knew it was coming. You'll talk yourself out of it and stick with the plan. That's when you will reach your goals and lose weight, transform your health and realize you're a woman of strength and perseverance. And that's worth everything.
Start investing in yourself today by making a decision to reach your health goals and identify the next step you must take.
– Katie Humphrey
As a keynote speaker, empowerment coach, author and spokesperson, Katie Humphrey inspires women to feel fit, confident and motivated. Her dynamic Revolution of YOU brand helps overwhelmed and stressed out women confidently reach their goals.
Visit Katie's Website at KatieHumphrey.com