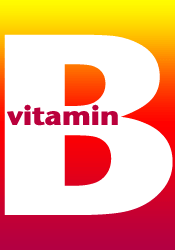 A study from Australian researchers further confirmed a link between B vitamins and brain function in older people.
Previous studies have shown that low levels of the B vitamins folic acid and vitamin B12 may lead to rapid deterioration of brain function in the elderly, which can develop into forms of dementia, such as Alzheimer's disease.
In this randomized controlled trial, scientists investigated cognitive function in a group of 900 older adults with high levels of psychological distress, who were living in the community.
Subjects were divided into two groups, one of which received daily oral supplements of 400 micrograms (mcg) folic acid and 100 mcg vitamin B12, along with promotion of physical activity and interventions for reducing symptoms of depression for two years. The other group received placebo treatment.
At study's end, the folic acid plus vitamin B12 group showed improvements in cognitive functioning, particularly in immediate and delayed memory performance, compared to the group receiving placebo treatment.
(Source: American Journal of Clinical Nutrition, January 2012)
– Environmental Nutrition
Reprinted with permission from Environmental Nutrition, a monthly publication of Belvoir Media Group, LLC. 800-829-5384. www.EnvironmentalNutrition.com.
(c) 2012 BELVOIR MEDIA GROUP DISTRIBUTED BY TRIBUNE MEDIA SERVICES, INC.