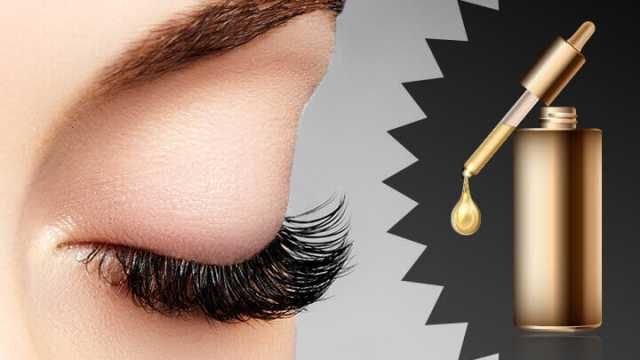 The older I get, it seems the shorter my eyelashes become. I have paid a lot to have my lashes woven. In case you are not sure what that is, that means lashes are individually glued onto each lash. This can get uncomfortable due to your lashes twisting. And sometimes, I'll have a lash upside down that can get into my eye. They also tend to get very itchy, and you're not supposed to rub your eyes. It's a lot of work!
I was so happy to find a good and natural eyelash serum recipe that can help my lashes grow naturally. This is a very easy recipe and one that anyone can whip up in a matter of minutes. Castor oil is known for helping hair to grow. The almond oil and vitamin E oil help to moisturize the hair. If you want your eyelashes to grow, they'll need to be nourished. This eyelash serum recipe will do just that.
Eyelash Serum Ingredients
3 tsp castor oil

1 tsp almond oil

10 caps vitamin E oil
Equipment
Empty mascara tube (can be bought on Amazon.com)

Eyedropper
Instructions
1. Gather eyelash serum ingredients and the mascara tube.
2. Measure out each oil and place them in a small glass bowl. Carefully pierce the vitamin E capsules and add them to the bowl as well.
3. Mix well.
4. Carefully add the oils to the mascara tube, using the eyedropper.
Use this eyelash serum before bed. It goes a long way, so use it sparingly. Everyone is different; some people have seen a difference right away and for others it may take a couple of weeks.
— Leilani Hampton