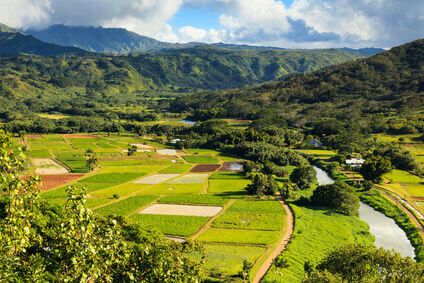 Finally, a spot of good news for the anti-GMO community: the Hawaii County Council has passed a bill that prohibits new genetically modified crops from being grown on the Big Island.
Although GMO papayas are unfortunately exempt from this bill, the passage of Hawaii's Bill 113 is still a big step. Biotech companies use significant amounts of farmland on the islands of Oahu, Kauai and Molokai for GMO seed experiments, and this bill will protect the Big Island from meeting the same fate.
Bill 113 passed 6 to 3, and will punish violators with a fine of $1,000 per day. This bill was a scaled-down version of a more extreme bill that was discussed previously, Bill 109, which would have banned all GMOs on the Big Island, including papayas, and doled out jail time to violators.
During public testimonials prior to the vote on Bill 113, Hawaiian resident Helen Love stated, "Forcing the genes of one species into another and changing the DNA of plants is not natural, and could turn out to be a huge danger, similar to nuclear disasters of our planet that we can't put out."
Although the passing of this bill is an excellent start, its future is still uncertain. Hawaiian Mayor Billy Kenoi has a 10-day window in which to potentially veto the bill, and has not yet indicated his position on the legislation. A vote from six members of the county council would also have the power to veto the bill.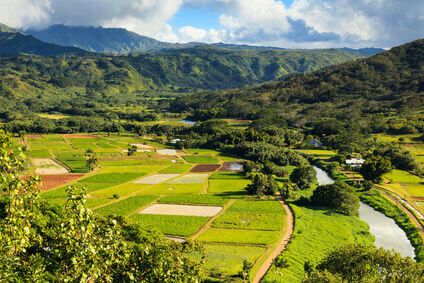 Councilwoman Margaret Wille, who was responsible for introducing the bill, says, "We are at a juncture. Do we move forward in the direction of the agro-chemical monoculture model of agriculture, or do we move toward eco-friendly, diversified farming?"
Hawaii is home to a vast array of unique and precious species of both plants and animals. We hope that Bill 113 holds fast, and that further steps are taken to keep the GMO "monoculture" from spreading.
-The Alternative Daily
Sources:
http://hawaii.news.blogs.civilbeat.com/post/67508199777/hawaii-county-council-passes-gmo-ban
http://www.huffingtonpost.com/2013/11/19/big-island-bans-gmo_n_4305729.html