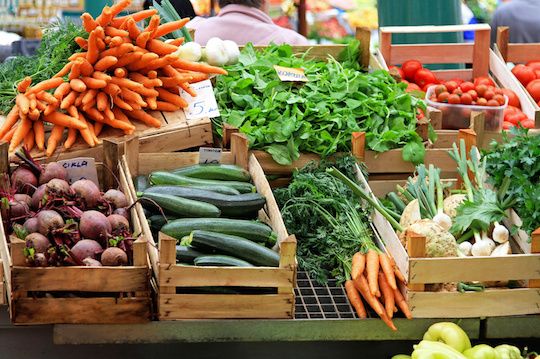 Traffic rolls by and millions of footsteps pound the pavement of London streets, but 100 feet below grows a treasure trove of green goodness. Growing Underground is the world's first subterranean farm, and it looks like something from another world.
Vertical hydroponic beds line long lanes of this underground world, growing Thai basil, watercress, mustard leaf, pea shoots, radish, mizuna and red vein sorrel. Like something out of Star Trek, a state-of-the-art, computer-automated system controls everything from fertilizer to lighting, and all with 70 percent less water use than traditional farms. An added bonus: all of the greens are grown without pesticides.
The greens that line the Clapham area WWII bomb shelter tunnels are completely hand-picked and hand-packed before they find their way to retailers, caterers and restaurants. It's also incredibly self-sufficient. "The whole system runs automatically, with an environmental computer controlling the lighting, temperature, nutrients and airflow," Steven Dring, the co-founder of Zero Carbon Food — the company behind the project — told Bloomberg Business.
As if this weren't cool enough, according to its website, Growing Underground's internal closed-loop system means that there's "no risk of contributing to agricultural run-off." The farm is also working toward carbon neutral certification, making the farm as green as possible.
"It's great to be involved in this ambitious project," says two-Michelin-starred chef Michel Roux on the Growing Underground website. "Above all it's fantastic to source produce so fresh in the heart of Britain's largest city."
Growing Underground is part of an increasing trend toward nontraditional farming across the globe. The United States Department of Agriculture Economic Research Service states that nontraditional farms are those that do one or more of the following:
Grow or sell "value-added products" like cider, wine, preserves, floral products or jerky.

Sell directly to customers.
Provide recreational services to consumers.
Use renewable energy such as biodiesel, solar or wind power.
In the United States, around 57,000 U.S. farms produced renewable energy in 2012, which was more than double the number of farms who did so in 2007. Most of our nontraditional farms are located in Vermont, New Hampshire, Maine and Rhode Island, but none of them are quite as cool as London's own Growing Underground.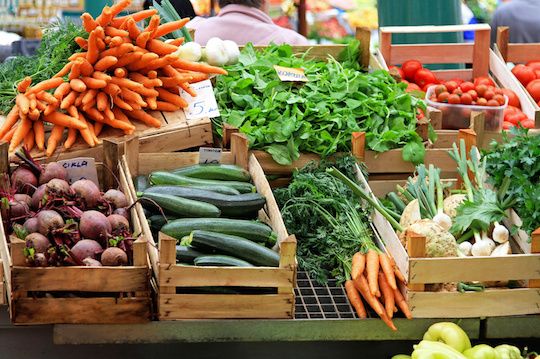 In the U.S., we're seeing the trend spread to restaurants as well. Places like Tender Greens in Hollywood, where aeroponic towers of produce grow tableside, and whole food restaurants that source ingredients from their kitchen gardens, are revolutionizing our relationship with eating out.
"It's fun for chefs," Tender Greens' co-founder, Erik Oberholtzer told Fast Company. "They're absolutely connected to the plants, because they've been watching them grow all week."
We hope that more farms and restaurants begin to think outside the box like the U.K.'s Growing Underground and Hollywood's Tender Greens.
Do you know of some nontraditional farms or restaurants in your area? Share them with us in the comments below!
—Megan Winkler
Megan Winkler is an author, historian, Neurosculpting® meditation coach, certified nutritional consultant and DIY diva. When she's not writing or teaching a class, Megan can be found in the water, on a yoga mat, learning a new instrument or singing karaoke. Her passion for a healthy mind-body-spirit relationship motivates her to explore all the natural world has to offer.
Sources:
http://www.fastcoexist.com/3051209/this-london-underground-farm-grows-salad-in-a-wwii-bomb-shelter
http://www.fastcoexist.com/3044958/this-hollywood-restaurant-grows-your-food-next-to-your-table
http://www.thisiscolossal.com/2015/09/growing-underground/
http://www.bloomberg.com/news/articles/2015-09-03/wwii-bomb-shelter-becomes-hi-tech-salad-farm-deep-under-london
http://www.ers.usda.gov/data-products/chart-gallery/detail.aspx?chartId=53851