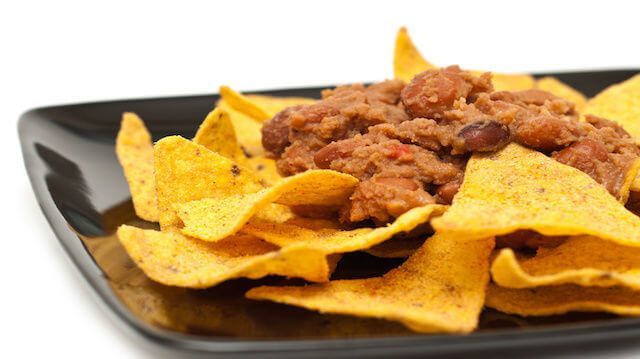 The Washington State Health Department issued a press release on October 31 warning those who have eaten at Chipotle in Washington to see their doctor. The number of cases in western Washington has reached nineteen. In Oregon, three cases have also been confirmed in the Portland area. There have been eight people hospitalized, although there are presently no fatalities related to this latest E. coli outbreak.
"Anyone who thinks they may have become ill from eating at a Chipotle restaurant in the past three weeks should consult their healthcare provider," Dr. Scott Lindquist, Washington's state epidemiologist warned in the press release. "The elderly and very young children are more likely to become severely ill from this kind of E. coli infection." 
Common E. coli symptoms include vomiting, abdominal cramping, bloody diarrhea and fever, according to the Centers for Disease Control and Prevention (CDC). 
Forty-three Chipotle restaurants in Oregon and Washington have voluntarily closed their doors indefinitely as the investigation into the E. coli outbreak continues. Oregon and Washington health officials are currently working with the CDC, the Food and Drug Administration (FDA), and the Washington State Department of Agriculture, according to current press releases.
The source of the Chipotle E. coli outbreak is still unknown, as state and federal health officials scramble to get the outbreak under control. However, health officials foresee a rise in reported cases in the coming days and weeks. There has already been one lawsuit filed against Chipotle over the outbreak, seeking damages of up to $75,000. The plaintiff in the lawsuit allegedly became violently ill after eating a Chipotle "burrito bowl" on October 21.
This is not the first foodborne illness outbreak for Chipotle this year. In September, Chipotle restaurants in Minnesota had to shut down after serving customers tomatoes contaminated with Salmonella. That outbreak led to 64 reported cases and covered 22 Chipotle locations, according to the Minnesota Department of Health. 
Chipotle is experiencing an upswing in business as Americans are opting for healthier alternatives to the traditional fast-food chains like McDonald's or Burger King. But even without taking into account these recent reports of foodborne illnesses, is Chipotle the healthiest choice? If you really want an alternative to burgers and high-calorie, preservative-loaded foods, then choosing local meat and produce is your best option. 
Taking steps to ensure you and your family steer clear of foodborne illnesses is becoming increasingly important in light of the new E. coli outbreak. It is vital to know where your food comes from — it may save you an unpleasant trip to the emergency room, or even your life.
Will you be rushing to Chipotle for a "burrito bowl" anytime soon?
—Stephen Seifert
Stephen Seifert is a writer, professor, adventurer and a health & fitness guru. His flare for travel and outdoor adventure allows him to enjoy culture and traditions different than his own. A healthy diet, routine fitness and constant mental development is the cornerstone to Stephen's life. 
Sources:
https://public.health.oregon.gov/newsadvisories/Pages/ecoli-chipotle.aspx
http://www.doh.wa.gov/Newsroom/2015NewsReleases/15184EcoliCasesIncreasing
http://www.cdc.gov/ecoli/general/index.html