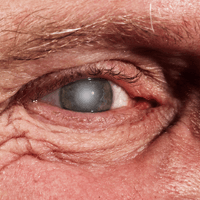 When cataract surgery successfully removes the veil from your eyes, the return of clear vision may make you feel like Dorothy traveling from black-and-white Kansas to Technicolor Oz – or "The Dr. Oz Show." And getting to see and understand what you've been missing isn't just a boost for the spirits. It turns out that it's a much bigger overall health game-changer with surprising benefits.
Most cataract surgery is done on folks older than 65 (almost half will have it), and being able to see clearly again (the procedure is more than 90 percent successful) prevents falls and hip fractures. Another benefit: After the operation you will be a better driver – getting into fewer accidents and avoiding bumps and bruises (or worse). And all this good stuff comes from a 10-minute outpatient procedure to remove a clouded lens and replace it with an artificial one.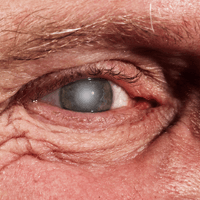 But the latest and greatest discovery: For people with early-stage Alzheimer's, cataract surgery triggers a huge improvement in quality of life and cognitive abilities. They can read again, recognize friends and family, and navigate through their daily tasks much more easily. And they sleep better, because there's less stress and anxiety.
As caretakers, it's easy to miss the signs of reduced vision in someone with dementia. But if you suspect your loved one with Alzheimer's has cataracts, have a doctor check it out. You may enhance the precious time you have to enjoy one another's company.
– Dr. Michael Roizen & Dr. Mehmet Oz
© 2012 Michael Roizen, M.D. and Mehmet Oz, M.D. Distributed by King Features Syndicate, Inc.