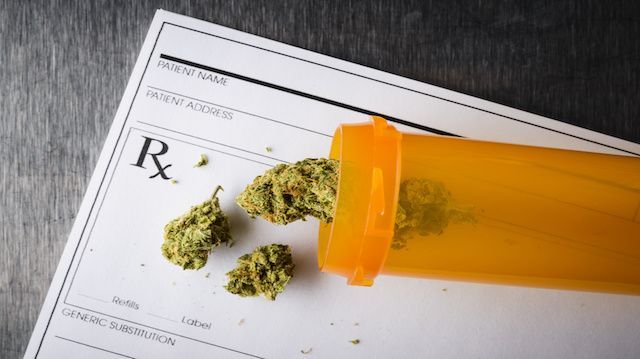 The marijuana industry is big business. It was estimated at $2.4 billion in 2014, a 74 percent increase from the previous year, and is projected to be $11 billion by 2019, according to The ArcView Group, a California-based cannabis-industry investment and research firm.
The new buzz in the marijuana industry has been surprisingly about cannabis tech startups located in Silicon Valley. Many in the industry are proclaiming marijuana to be the next Internet, which is possible considering the boom the marijuana industry has seen over the past few years.
One Silicon Valley cannabis tech startup is laying the foundation for the next big marijuana market, pot pioneering and cashing in on what appears to be the future. HelloMD, a "leading digital healthcare platform for the cannabis industry," has taken medicinal marijuana virtual.
HelloMD is doing what tech startups do best, only this time it involves marijuana. Using technology to make the process of obtaining your medical marijuana card and cannabis fast and efficient, HelloMD is supporting the industry's growth. They are also trying to change public perceptions of the industry in hopes of catering to a wider customer base.
"What we see is moms, dads, professionals, old people, everyone wanting access to cannabis," Mark Hadfield, founder of HelloMD, told The New York Times. "The old type of experience — go to a crummy doctor's office, wait in line — was not going to appeal to the market that we were after, which is everyday Americans, a market that, by the way, is much larger than the old market of — I don't want to call them stoners, but let's say, 'recreationally minded young people.'"
However, one simple fact remains: Weed is still illegal in California, unless you have a medical card. With partial legality comes difficult requirements and laws that marijuana businesses must adhere to. The partial legality may soon be a distant memory, as California is expected to vote for recreational legalization on 2016 ballots. If legalized, the market will skyrocket and cannabis tech startups like HelloMD will be the Google or Facebook of pot.
From Rastas and Deadheads to influential boardroom suits and soccer moms, it appears marijuana is getting a twenty-first century makeover. Cannabis tech startups like HelloMD offer medicinal consumers an effective and efficient way to see a doctor, get a card and join a dispensary. If you were to mention anything of this sort, say 20 years ago, they would ball into hysterics.
What does this mean for America? If California votes yes to recreational marijuana sales and use, it will unify the West Coast as a recreational marijuana mecca along the Pacific. But business is business, and tech companies will always present solutions for consumers to connect with products, and marijuana is the new kid on the block.
One question does remain: How will an increase of marijuana use affect human health? Researchers are still examining ways to use the cannabinoid receptors in cannabis, according to a study published in Annual Review of Pharmacology and Toxicology (2006). The study supports the therapeutic properties marijuana offers.
Marijuana may also be a safer, less-addictive and less-dangerous alternative to pain management. Americans are more likely to die from pain-pill overdoses than car accidents or gun violence, according to a report issued by the U.S. Drug Enforcement Agency (DEA) this month.
What do you think is worse, prescription pain pills or marijuana?
—Stephen Seifert
Stephen Seifert is a writer, professor, adventurer and a health & fitness guru. His flair for travel and outdoor adventure allows him to enjoy culture and traditions different than his own. A healthy diet, routine fitness and constant mental development is the cornerstone to Stephen's life.
Sources:
http://www.ncbi.nlm.nih.gov/pubmed/16402900
http://www.dea.gov/docs/2015%20NDTA%20Report.pdf
https://www.hellomd.com/about-us
http://www.arcviewmarketresearch.com