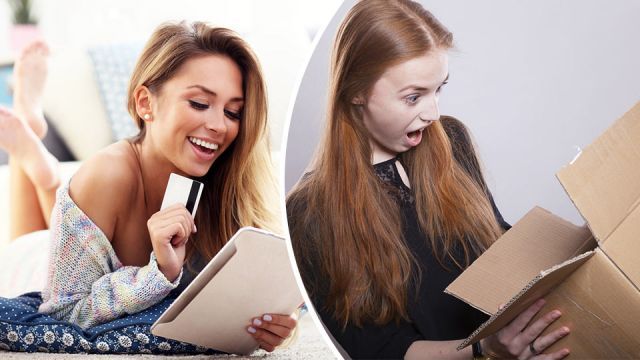 For many years now, I have been shopping on Amazon on a pretty regular basis. It's a highly convenient service. I love not having to drive to the store, walk through malls, stand in lines and deal with the whole face-to-face shopping experience. I find it saves me a lot of time, effort and sanity to buy many things on Amazon, such as certain clothing items, gifts, books and digital items.
Shopping on Amazon is pretty straightforward. You click what you like, choose a color and size (when applicable), pay with your credit or debit card, and wait for your items to ship to your door. However, there are certain mistakes you can make when shopping on Amazon which may lead to paying too much, cardboard boxes and packaging piling up, or simply not receiving exactly what you wanted.
Next time you're making an online Amazon purchase, make sure you avoid these seven mistakes:  
Not checking reviews
It's certainly possible to purchase items with no reviews and have a positive experience. I've done it on several occasions and have been pleasantly surprised. However, most of the time when I'm shopping on Amazon, I spend quite a bit of time reading reviews. The star review is a place to start, but it's not the whole picture. Plus, some people post low reviews of products for silly reasons — we've all see these.
Taking the time to scroll down to the actual reviews at the bottom of the page is super helpful in many ways. If you're buying clothing, you'll find that many people post photos of the piece that they received in the comments. Some even post photos of themselves wearing said piece. I've found these types of photos to be very helpful to estimate how certain hats, coats and shirts are going to fit.
Plus, if you see a recurring complaint about an item coming up, discover that it's poorly made or has a flaw, you'll know to keep looking for something of a higher quality.
Assuming colors will look the same as on screen
Don't get too attached to any of the exact colors and patterns you see on your screen's color selection bar. You're probably pretty safe with solid black, white and gray, but as far as other colors, your item could appear at your door looking pretty different. The same goes for patterns. This is one area where buyer reviews are extremely helpful — I've found many posts showing a shirt's actual color versus how it looked when it was received (for just one example).
If reviews seem okay, go ahead and get that deep plum… just mentally prepare yourself that it may not be the exact shade of deep plum that your pixels are showing you.
Purchasing cheap items with high shipping costs
It's a trap, and one I almost fell into once. I believe I was purchasing wrapping paper or something of the like, and the price came to about five dollars. Great deal — it was nice paper. However, when I got to checkout, it turned out that the item could only ship by itself, and shipping would cost 12 dollars. For a five dollar item! Pretty silly. Beware of items like this that are a great price but have ridiculously high shipping.
Not checking where your items are shipping from
I once purchased a t-shirt for my husband and did not look where it was shipping from. The shirt arrived about five weeks later from somewhere in China. It was a nice shirt, but had I known it would take that long to arrive, I would have kept looking. That's what I get for not checking the details beforehand. Don't speed-checkout like I did; make sure you're getting what you want in the time you want it in.
Not grouping items together
Ordering from Amazon often leads to a natural accumulation of cardboard shipping boxes and packaging materials. You can and should recycle most of these, of course, but in order to keep the number of boxes and packing peanuts down in the first place, make sure you group your items together at checkout whenever possible.
Along this same line, it makes sense to buy as many Amazon items at once as you can, instead of making sporadic one-off purchases throughout the year. This saves you the hassle of packaging and quite a bit of shipping costs. Plus, it's better for the environment.
Forgetting to watch for price drops
Prices fluctuate on Amazon pretty often. If you're a frequent shopper and aren't watching prices closely, you could be paying too much for certain items by simply buying them at the wrong time of year. If you sign up for the "Watched Deal" service on Amazon, you can have the company notify you when prices drop on particular items.
Forgetting your student discount on Amazon Prime
Amazon Prime makes sense for some people, but not for others. It really comes down to your personal situation, how often you shop online and how quickly you need your items once you order them. If you're a student, don't forget that you are eligible for a student discount. This also goes for individuals employed at universities and other educational institutions.
Do you have any other tips for an ideal Amazon shopping experience? Please share your knowledge!
— Tanya Mead