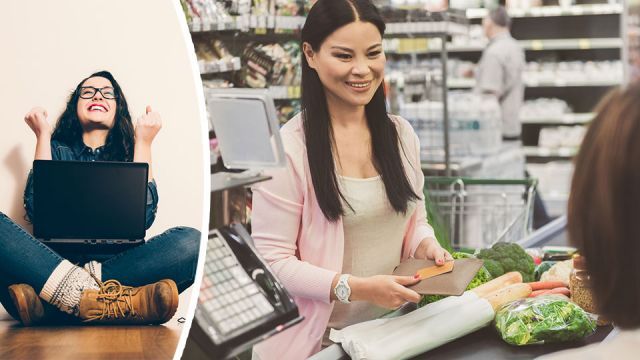 Grocery shopping just got even cheaper, as Amazon got the green light from the Federal Trade Commission for its $13.7 billion purchase of Whole Foods. The acquisition will be completed on Monday, meaning from next week, shoppers can expect a range of savings.
Amazon has promised to provide discounts on many of Whole Foods' best-seller products, including organic avocados, almond butter, baby kale and bananas. The company plans to set up lockers for Amazon pickups at Whole Food stores, and it also plans to integrate Prime membership with the Whole Foods loyalty program.
Amazon Prime members will benefit the most
That means that customers with Prime membership should expect even lower prices at Whole Foods stores, as well as other in-store benefits.Amazon customers will also be able to buy Whole Foods' brands via the Amazon website and through its grocery delivery services. "Amazon is known for value, so what we're going to see is prices going down," supermarket analyst Phil Lempert told CBS.
From a business point of view, the merger between Amazon and Whole Foods means that shoppers will be more likely to enter Whole Foods stores, as they check their Amazon lockers, while Amazon has said it will use the 460 Whole Foods stores as distribution centers for delivering goods.
That distribution includes Whole Foods' prepared foods, meaning Amazon will be competing with Uber-style food delivery startups like GrubHub, Foodler and UberEats. "Imagine: It's a Monday night and maybe you've done your grocery shopping. But open up your Amazon app and you can order dinner from Whole Foods and maybe some toilet paper," explained venture capitalist Adam Salomone to the Boston Globe.
Walmart part of the race for lower retail prices
As the move comes into effect, analysts are suggesting that price wise, Walmart will be Amazon's biggest competitor.
Walmart is currently experimenting with a "voluntary program" in which employees deliver online purchases on their way home from work. While it means that Walmart can offer same-day delivery in regions that Amazon doesn't reach, it also seems like turning to unpaid labor may not be a sustainable solution. Walmart is also planning to join with Google so that shoppers can order goods by voice using Google apps. It is also expanding its grocery delivery service with Uber.
Will you be one of the shoppers benefiting from Amazon's purchase of Whole Foods? Or do you have concerns about this latest development?
— Tamara Pearson