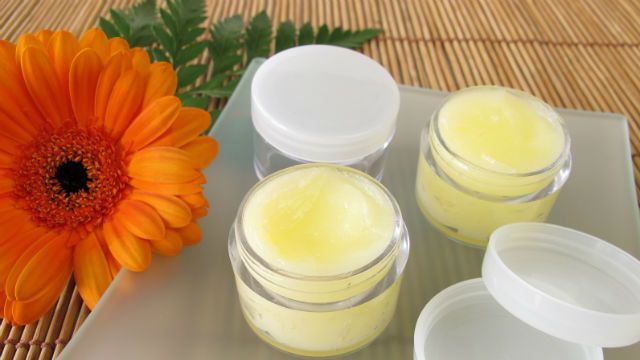 Why spend money on a hand scrub that might be filled with potentially harmful chemicals when all you need to do is grab a few ingredients from your fridge or kitchen cabinets?
Most likely, you already have everything you need at home to make a great hand scrub in no time – leaving your skin healthy and baby soft.
Easy hand sugar scrub
2 cups Turbinado sugar (for a more gentle scrub, use brown sugar instead)
½ cup unrefined, organic coconut oil
2 tablespoons raw, organic honey
1 tablespoon pure vanilla extract, or your favorite essential oil
Add sugar and honey to a bowl and mix well to combine. Add coconut oil and stir until sugar mixture is well-coated. Add in vanilla or essential oil. Place into an airtight jar for storage. Stir before using as oil will settle in the jar.
Almond and honey scrub
Handful of raw and unsalted organic almonds
½ teaspoon raw, organic honey
Coconut milk as needed
Grind the handful of almonds into a fine powder and place into a small bowl. Add the ½ teaspoon of honey and just enough milk to make a smooth paste. This mixture cannot be stored, so just make enough to use for one application.
Pumpkin pie sugar scrub
2 cups brown sugar
1 cup white sugar
2 tablespoons pumpkin pie spice
1 cup olive oil
Combine all ingredients and pack into an airtight storage jar (or jars).
Tropical sugar & salt scrub
One tablespoon unrefined, organic coconut oil
One tablespoon raw, organic honey
¼ cup brown or white sugar
¼ cup sea salt
Juice of one lime
Mix coconut oil and honey together. Add sea salt and sugar; mix well. Add lime juice and mix in a blender for about 30 seconds. Store in an airtight container and use within a week.
Did you know?  Coconut oil is not just an amazing addition to these hand scrubs. Click here for more ways that this tropical wonder can improve your health.
The Greek salt scrub
½ cup sea salt
2 tablespoons organic extra-virgin olive oil
Juice of 3 lemons
Combine sea salt and olive oil in a bowl. Pour lemon juice over the mixture and stir until well-blended. Store in an airtight container and use within two weeks.
-The Alternative Daily