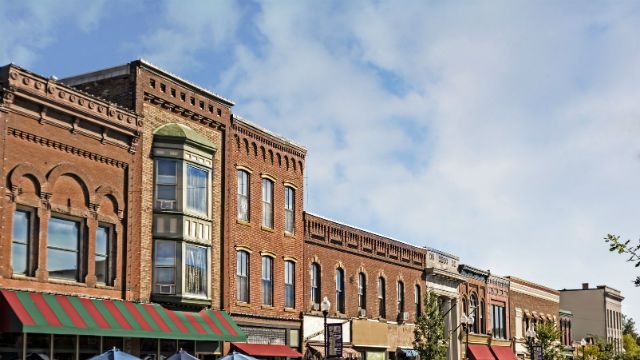 If you're a lover of rural North America, then you know that there are many small towns offering unique sights and adventures dotted all over the country. For the sightseers out there, and for those just traveling nearby, we've compiled the following list of small towns, and a few larger ones, to check out.
Without further adieu, here are some of the finest this continent has to offer:
Jerome, Arizona (pop 450) – Small eclectic mining town built on the side of a cliff.
Cooke City, Montana (pop 80) – Cute town in the doorway of Yellowstone.
Cape May, New Jersey (pop 3,500) – The not-so-"Jersey Shore" Jersey shore.
Port Townsend, Washington (pop 9,000) – Urban, artsy seaside town.
Nashville, Indiana (pop 800) – Small town with a big heart for music!
Damascus, Virginia (pop 800) – Recreational hotspot right on the Appalachian trail.
Dawson Creek, British Columbia (pop 11,600) – Historical town with great recreation, art and entertainment.
Loreto, Baja California (pop 10,200) – Tropical destination on the Sea of Cortez.
Beaufort, North Carolina (4,100) – Beautiful waterfront town with tons of history.
Salmon Arm, British Columbia (pop 15,000) – Majestic mountains and lakes offer endless adventure possibilities.
Glenwood Springs, Colorado (pop 9,600) – Great history and fun theme parks.
Canmore, Alberta (pop 2,000) – Stunningly beautiful mountains set a backdrop for great history and culture.
Patzcuaro, Mexico (pop 3,300) – Beautiful lakeside Mexican town with a heart for the arts.
Moab, Utah (pop 5,100) – Amazing red rock formations and incredible recreation opportunities.
Todos Santos, Baja California (pop 5,000) – Oceanside town with great Mexican history, restaurants and adventures.
Wimberley,Texas (pop 2,600) – Adorable small town offers a great shopping experience.
Sherwood, Oregon (pop 18,900) – Beautiful town with an annual onion festival.
Isla Mujeres, Mexico (pop 12,600) – White beaches and crystal clear water, what more can you ask for?
Camrose, Alberta (pop 17,500) – Fun shopping and recreation in the heart of Alberta.
Vienna, Virginia (pop 16,400) – Cute historic town.
Troncones, Mexico (pop 500) – Beautiful ocean and great recreation in this tiny tropical getaway.
Louisville, Colorado (pop 19,600) – Beautiful mountain town with great shopping and dining.
Yellowknife, Northwest Territories (pop 19,200) – A fun town with a great view of the northern lights.
Lacombe, Alberta (pop 11,700) – Great history, shopping and dining.
Sharon, Massachusetts (pop 17,400) – Waterfront town with lots of history.
Sayulita, Mexico (pop 4,000) – Wonderful oceanfront town perfect for fun and relaxation.
Banff, Alberta (pop 9,400) – Beautiful mountains and trees offer endless opportunities for recreation enthusiasts.
Chautauqua, New York (pop 4,500) – Lakefront resort community with lots of history.
Puerto Morelos, Mexico (pop 9,200) – This peaceful fishing village is a great place to unwind.
Flin Flon, Manitoba (pop 5,000) – Mining community in the middle of nature's magnificence.
Healdsburg, California (pop 11,500) – Riverfront town, fun for the whole family.
Williamsburg, Va (pop 15,200) – Great history and shopping in this charming town.
Woods Hole, Massachusetts (pop 800) – Charming cape-cod fishing village.
Road trip, anyone?
-The Alternative Daily