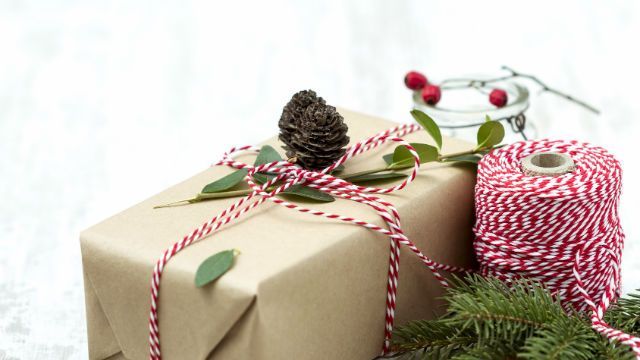 It's Christmas, and the spirit is certainly in the air. Festive decorations line the streets, and people just seem a little bit more upbeat – some, of course, more than others.
If you've been feeling the Christmas cheer in a big way, the next thing to do is spread it around! The following are 18 ways to make the holidays extra-special in your community.
Throw a party. Have a Christmas party at your home and invite friends, family and acquaintances. Encourage everyone to bring a dish to cut down on costs. Give the party a fun theme to encourage others to really get in the spirit. You could encourage everyone to wear a tacky sweater, or a fun Christmas hat.
Gather some carolers. Get a small group of carolers together and travel around the community delivering Christmas cheer. Don't forget to visit the nursing homes and hospitals.
Plan a cookie swap. Plan a community cookie swap and bake competition. Put up flyers and use your local community center for the swap. Encourage everyone to bring a few tins of their favorite Christmas cookies. Decorate the area, add some tunes and let the cookie and recipie trading begin!
Help decorate the town. Talk to your city council about joining the decorating committee. Help plan and decorate your town with lights, garland and Christmas trees.
Make your house shine. Take the time and energy to really make your house shine this year. Add Christmas lights, garland and spotlights – whatever speaks to you.
Give back to others. Christmas is the time to give. Ask some neighbors to help make a holiday meal for a family in need. Ask if you can decorate the homes of people who are not able to get out on ladders. Ask around the town, find out who needs help, and do all that you can.
Wear your Christmas best. Dressing for the Christmas season is a great way to take holiday cheer with you everywhere you go. Wear a tacky sweater to the grocery store, a fun hat to work, or some holiday inspired jewelry.
Give random gifts. Buy some fun generic gifts, wrap them, and give them to strangers. It's a great way to get others in the spirit of the season.
Blare the holiday tunes. Always have the Christmas music playing; in your car, your home, and if possible, at work. Nothing gets people more excited at Christmas than their favorite holiday tunes!
Smile, and offer a holiday greeting. Don't let the shopping rush bring you down. Remember to smile and greet everyone you see with a happy holiday greeting – happiness is contagious!
Deliver Christmas cookies. Get a small group together to bake and deliver Christmas cookies. Take cookies to nursing homes, hospitals and random people in the community.
Volunteer. See where help is needed in schools, homeless shelters, orphanages or nursing hom es. Do all you can to help out and boost holiday spirit in every place you volunteer.
Raise awareness and support. Find a cause that really needs support and use the holiday season to raise awareness. Set up a booth outside a grocery store, send out flyers, or go door to door.
Help organize a community Christmas event. If your community or town has a Christmas event, join the committee and see what you can do to help. If your town does not do anything special for Christmas, ask about starting an event and help get everything organized.
Have a home Christmas concert. If you've got the space, ask a local band to perform a Christmas concert at your home. Send out invitations community-wide. Be sure to have great appetizers and decorations.
Organize a Christmas craft event. Christmas is a great time to get crafty. Organize a craft sale and charge a small fee for craft vendors to set up.
Have a classic Christmas movie event. Talk to your local movie theater or community center about having a classic Christmas movie night. Grab some popcorn and settle in for a great film!
Get a Christmas band together. If you can sing or play an instrument, get a Christmas band together and organize a day to perform. Invite the community to listen and sing along for some great Christmas cheer.
-The Alternative Daily