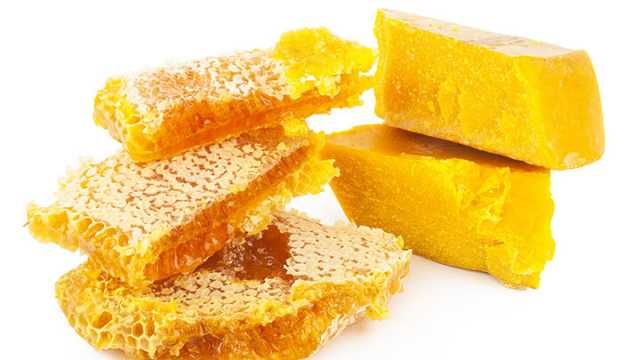 When we think of uses for beeswax, for many of us, items like candles come to mind. But there are all kinds of handy, helpful ways to use beeswax, and this can help you to maintain a lifestyle in which you're using as many natural, non-toxic products as possible. Beeswax has many household uses, as well as health benefits. Here are a few ways to make the most of beeswax that you may not have thought of.
Moisturizer
You probably know about Burt's Bees lip balm. Indeed, one of the most common ways to use beeswax is in these kinds of products. The reason many people enjoy it is because it includes beeswax, which helps to moisturize the lips. But it doesn't have to stop there.
You can make your own moisturizer by heating together beeswax and almond oil, then adding in distilled water. Because it has the ability to lock in moisture, it can help to repair dry skin, and prevent dryness in the first place.
Itchiness
Some people use beeswax to treat rashes from poison ivy and poison oak, as well as other conditions that cause itchiness. One of the most effective ways to use beeswax for itch treatment is to make a salve. 
Pain relief
Beeswax salves can also be used for pain relief. Recipes will be similar to those for itch relief, but there will likely be some variation with particular ingredients. A 2014 study published in the Korean Journal of Internal Medicine shows that beeswax helped relieve pain caused by osteoarthritis.
Rust prevention
You can coat hand tools, cast iron items and other similar products with beeswax to help prevent rust. If you're a gardener, for example, this can be particularly helpful during winter, when tools aren't being used regularly.
Waxing thread
If you're someone who uses thread to make jewelry or hand-sewn items, you know how frustrating threading a needle can be. But one of the ways to use beeswax is to wax your thread. It can come in handy, and it can make sewing and threading a needle easier. Just rub your thread over a block of beeswax.
Nails and screws
If you're doing any home improvement work, coating your nails and screws with beeswax can be helpful. This will help to prevent splintering of the wood as you're hammering. It's a quick, simple fix that will save you some frustration.
Acne
Beeswax is often recommended as a home treatment for acne, and it can be quite effective. It has antiseptic and anti-inflammatory properties, and it contains Vitamin A — all of which makes it an effective acne treatment. And, as discussed above, beeswax makes a good moisturizer, meaning that it is a good choice if you're looking to improve the health of your skin overall.
Stretch marks
Because it has the ability to protect skin and hold in moisture, beeswax can be an effective treatment for stretch marks. Stretch marks are composed of scars and a thinning of the skin that result from reduced collagen. And since beeswax contains vitamin A, which helps to promote collagen production, it can help to reduce stretch marks.
Combine beeswax with royal jelly, shea or cocoa butter, grapeseed oil and coconut oil for a natural treatment that will help both to diminish and prevent stretch marks. In some individuals, an allergic reaction can actually cause skin symptoms, so be sure you're not allergic before using more than a very small amount.
Diaper dermatitis
Of course, we want to treat our infants with the healthiest, gentlest, most natural remedies possible. A study by the Dubai Specialized Medical Center and Medical Research Labs Islamic Establishment for Education investigated the effects of a honey, beeswax and olive oil mixture on Staphylococcus aureus and Candida albicans. The study concluded that the mixture could inhibit the growth of bacteria that cause skin conditions like diaper dermatitis, psoriasis and eczema.
Liver health
In 2013, a study published in the Korean Journal of Internal Medicine looked at the alcohols found in honeycomb, and whether their antioxidant effects could help protect the liver. Over the course of 24 weeks, the researchers found that it did, in fact, help normalize liver function in participants with fatty liver disease.
Cholesterol
There's a lot of talk these days about what really increases "bad" cholesterol, and what we can do to reduce it. Plant waxes contain long-chain fatty acids that can help to reduce lower cholesterol. Indeed, they have been shown to decrease LDL ("bad") cholesterol by up to 21 percent and increase HDL ("good") cholesterol by eight to 15 percent.
Furniture joints
We've all experienced the annoyance of squeaky doors and furniture joints. Beeswax makes a great lubricant — and it's much healthier than the commercial products available.
Furniture polish
In addition to its usefulness when it comes to furniture joints, beeswax can also be used as a furniture polish. Melt together beeswax and coconut oil. When it cools, use a rag and apply it to the furniture. Then, with a clean cloth, buff it until there is no more reside. Again, this is much healthier than commercial products like Old English.
Baking pans
If you're trying to watch your fat intake, you can try "greasing" your baking pans and cooking sheets with beeswax. Because beeswax is edible, this is safe to do. If you keep waxing them over time, they'll eventually build up a permanent coat of beeswax, and you won't need to use as much grease — you may not even need to grease your pans at all.
Grilling
Who doesn't love barbecuing? It's the quintessential summer dining experience — and for those of us who are more intrepid, grilling may continue into the colder months as well. But cleaning a dirty grill can be a nasty mess. Coating the grill with beeswax before using it can make cleanup significantly easier.
Hair styling
Waxes are often used in hair products, but many of these products contain less-than-ideal ingredients that you may not want to use every day. You can make a natural pomade by melting together beeswax, shea butter and jojoba oil. Of course, the effect may not be exactly the same as the products you'd buy in the store, so you might need to play around with the ratios of ingredients to find the effect you're looking for.
Envelope seal
Think about all the movies and historical dramas where characters send letters to one another sealed with wax. If you're sending invitations to a wedding or other formal event, creating your own beeswax seal is a fun and classy extra touch.
Waterproof shoes
To waterproof your shoes, coat them in beeswax. Next, melt the beeswax with a hair dryer and let the shoes rest for about five minutes. Of course, this isn't something you'll want to do with your fancy stilettoes or dress shoes. But if you have a pair of sneakers that you slip on when you take the dog out, this can be a helpful trick for those damp days.
Granite countertops
In addition to its effectiveness as a furniture polish, beeswax can also be used to polish granite countertops. It will help to keep them shiny, and may also help prevent staining. Run warmed beeswax into the granite, then wipe it off to get rid of any excess.
Wooden utensils
Just like wooden furniture, wooden spoons, cutting boards, bowls and other utensils need care. Combine beeswax and mineral oil and rub it into the wooden items. Let them rest for several hours, then wipe them off with a clean cloth and put them away.
Canelés
If you're a baker, you may enjoy making canelés. It's a French pastry that has a caramelized crust and a custard center, with a bit of a honey flavor. When making them, you create molds with butter and beeswax and freeze them ahead of time. This creates a skin that will prevent the pastries from losing their shape in the oven.
As you can see, there are many helpful ways to use beeswax, and it can be applied to a wide range of purposes. It has health benefits and it can be used to make homemade household products, which will allow you to cut down on the number of toxic, commercial products that you use on a regular basis. And luckily, it is relatively easy to find, and it is readily available online.
However, it is important to be aware of the potential side effects of beeswax. While it is non-toxic, it can have some undesirable health effects (like intestinal blockage) when consumed in large quantities. And, as is the case with many bee products, some people are allergic to beeswax, and this can lead to severe symptoms. If you are allergic to honey or bee pollen, it is advisable to stay away from beeswax as well.
If you have any questions about the use of beeswax for health purposes, or if there is a particular condition you are hoping to treat, it is recommended that you consult with a medical professional.
— Sarah Cooke