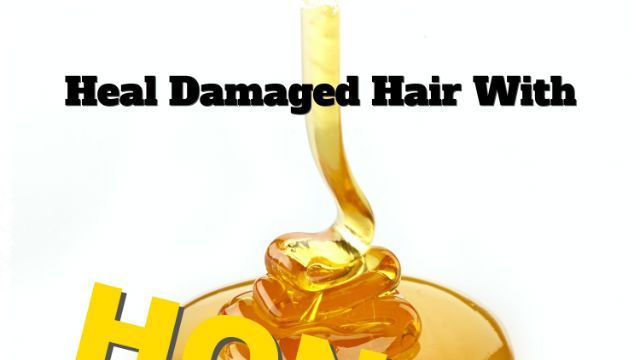 Honey not only tastes good, it has many uses, including helping you to have healthier hair. It's a natural humectant, which simply means that it helps in the retention of moisture, as well as an emollient, meaning that it can soften and soothe, which makes it an excellent natural conditioner and moisturizer.
As honey is rich in vitamins and minerals, using it as part of your haircare routine can leave your tresses looking shinier, feeling softer and in an overall healthier condition.
If you have dry, damaged hair, honey can help fix it, but it needs a medium to spread it around to avoid ending up with a sticky mess. Try one or more of these solutions to heal yours. Keep in mind that using raw, organic honey is a must as processed honey doesn't contain the necessary compounds that will do the trick.
Olive oil and honey
Olive oil adds moisture while promoting a healthy scalp and roots. It can also help smooth and coat dry, damaged hair shafts.
Mix ½ cup of honey with ¼ cup olive oil, optionally warming the mixture in the microwave for 15 seconds. Use your fingers to apply a small amount of the solution onto damp hair, working it through the strands and especially well at the ends. Cover your hair with a towel, leaving it on for half an hour. Shampoo and rinse well.
Add honey to your hair conditioner
An easy way to reap the benefits of honey is to add it to your regular conditioner. Just combine an equal amount of honey and conditioner, and rub them together using your hands to apply evenly throughout your hair while it's damp. Massage it into your scalp, working from your roots to the ends of your hair. Cover with a towel and allow it to sit for 30 minutes before rinsing.
Apple Cider Vinegar and honey
Apple cider vinegar adds extra shine to your hair as well as acting as a natural conditioner. Just combine ¼ cup honey with 10 tablespoons of apple cider vinegar and apply like you would shampoo to damp hair. Allow it to sit for 15 minutes and then rinse.
Leave-in treatment
You can also use honey as a leave-in treatment by combining one teaspoon with four cups of warm water. After washing your hair as usual, pour the mixture throughout your hair. Leave in and dry as you normally would.
Special:
Discover 5 other ways this 'Liquid Gold' HEALS your ailing body
-The Alternative Daily
Sources:
http://everydayroots.com/honey-hair-treatment
http://www.naturallycurly.com/curlreading/wavy-hair-type-2/6-honey-hair-treatments/#!slide7
http://youqueen.com/beauty/top-10-benefits-of-honey-for-skin-and-hair