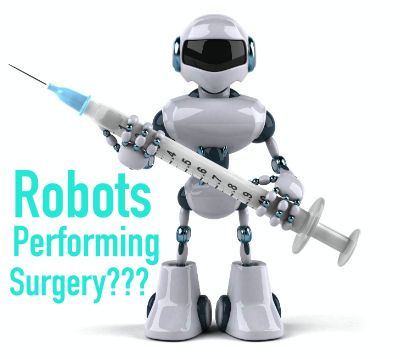 Google is looking at more than just ways to improve your internet searching experience. They have teamed up with Johnson & Johnson on a joint venture to develop robots that will be capable of performing surgery.
Robotic surgery assistants
According to the two companies, the plan is to develop a "platform" for creating robotic assistants that can function alongside surgeons in the performance of surgeries. No information regarding financial terms and conditions have been disclosed at this time.
It is a complementary pairing since Johnson & Johnson has the background and resources for providing medical equipment. Meanwhile, Google can provide its expertise in hardware and software development to improve the medical equipment being provided.
In a statement by Johnson & Johnson they explained, "Ethicon, a medical device company in the Johnson & Johnson family of companies, has executed a definitive agreement to enter into a strategic collaboration with Google, Inc., working with the Life Sciences team on advancing surgical robotics to benefit surgeons, patients and healthcare systems."
Technology in the operating room
Apparently, robotic assistants are used during minimally invasive surgeries as a way of providing surgeons with greater control, accuracy and access using technology. In this way, they can minimize scarring, bleeding and trauma, which allows for patients to experience faster post-surgical healing.
With this partnership, the companies are looking to create new robotic tools that can enable surgeons and operating room staff to integrate the latest medical device technology with cutting-edge robotic devices for imaging and data processing.
Robotic surgery is usually utilized for procedures like bypass surgery, hysterectomies, and removal of cancer tissue. The use of robotic devices allows for levels of precision that would be next to impossible with the human hand.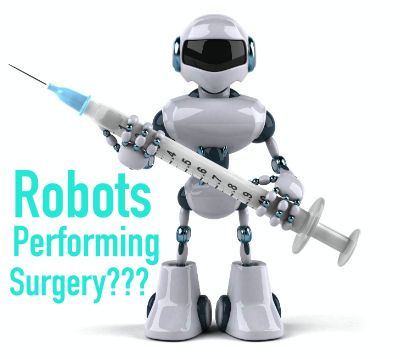 Google is no stranger to healthcare technology
This is not Google's first venture into the field of healthcare technology or robotics. Google happens to own many robotics companies like Boston Dynamics. Not to mention, the Google X Life Sciences division has successfully created healthcare technology advancements such as tremor-proof spoons for people with Parkinson's disease.
With this new partnership, Google hopes to improve and enhance software and hardware capabilities of surgical robots. Using technology similar to the image-editing tools for its photo app, Google hopes to use algorithms to analyze on-screen images and highlight critical tissues such as blood vessels.
According to a Google spokesperson, the new technology would, "help surgeons see better during surgery or help them more easily access information they rely on as they operate."
According to Gary Pruden, Worldwide Chairman, Global Surgery Group, Johnson & Johnson, "For more than 60 years, Ethicon has developed products and technologies that have transformed the way surgery is done. This collaboration with Google is another important step in our commitment to advancing surgical care, and together, we aim to put the best science, technology and surgical know-how in the hands of medical teams around the world."
-The Alternative Daily
Sources:
http://www.businessinsider.com/google-surgery-robots-2015-3
http://www.wired.com/2015/03/google-robot-surgery
http://www.theverge.com/2015/3/27/8299529/robot-surgery-google-johnson-johnson-ethicon-platform