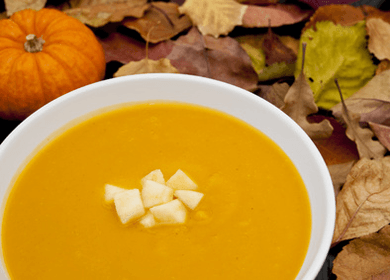 This super simple recipe will have your guests asking for more and convince them that you truly are a chef! Banana Squash is loaded with Vitamins A & C, potassium and iron. Combined with the sweetness of the apple, cinnamon and nutmeg, you will consider this dessert! I always double this recipe as it disappears in minutes and it tastes even better the next day.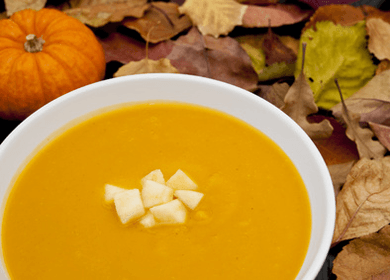 BANANA SQUASH SOUP WITH APPLES
INGREDIENTS
1 ½ cup chopped red onion
1 rib of celery, chopped
1 ½ tbsp. olive oil
1 ½ lb banana squash, chopped
4 cloves garlic, minced
1 tbsp dill weed
¼ tbsp. ground pepper
18 oz low sodium fat free organic chicken broth
1 Organic Granny Smith apple, diced
1 cup water
½ tsp cinnamon
¼ tsp nutmeg
1 cup fat-free sour-cream
INSTRUCTIONS
In a soup pot, sauté 1 cup onion and the celery in 1 tsp olive oil over medium heat for approximately 5 minutes.
Add the banana squash and garlic and cook for 5 minutes, stirring. Add the dill, ground pepper and chicken broth and simmer for 20 minutes.
In a separate pan, sauté remaining onion in ½ tsp olive oil over medium high heat for 3 minutes. Add apple, cinnamon and nutmeg, sauté for 3 minutes then remove from heat.
Place the soup pot mixture and fat free sour cream into a blender and blend until smooth. Return to the soup pot and add the apple and onion mixture. Simmer for 4 minutes. Serve hot or chilled.
Makes 8 servings
– Nancy Kennedy
Nancy Kennedy is Hollywood's Premiere Nutrition Expert and Trainer to The stars. She is also a well known Spokesperson for many Corporate Brands, a columnist, and the author of The Hollywood Wrap, Rodale. Nancy's signature style can even be found on her line of healthy fast foods available in Southern California and soon nationwide!