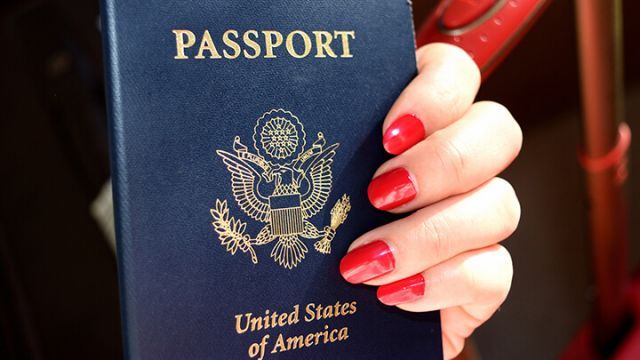 Wherever you dream to travel — Japan, Rome, India or Thailand — a great movie can transport you there. Through sights, sounds and smart direction, movies like "Eat, Pray, Love," "The Beach" and "Sideways" will leave you yearning to grab your passport and book a flight. So, sit back, grab a bowl of popcorn and find your next adventure in one of the following movies.   
Lost in Translation
Bob Harris, played by Bill Murray, is a lonely, aging movie star, who travels to Tokyo to film a Japanese whiskey commercial. After a chance meeting in the quiet hotel bar, he befriends Charlotte, a young college graduate, played by Scarlett Johansson. Alone in her hotel room, she's ignored by her celebrity-photographer husband, who's on assignment in Tokyo. Unsure of her future, Charlotte feels detached from life and disenchanted about her marriage.
Meanwhile, Bob's own 25-year marriage is strained as he goes through a midlife crisis. After Charlotte invites Bob to join her and her friends for a night out in Tokyo, they form a fast bond while experiencing the Japanese nightlife and culture. For anyone who's ever yearned to travel to Japan, "Lost in Translation" is a must see. Written and directed by Sofia Coppola, this 2003 American romantic comedy-drama captures the essence of Tokyo — a thrilling ultra-modern city — through stunning lights and evocative music.
Eat, Pray, Love
Liz Gilbert, played by Julia Roberts, thought she had everything she wanted in life: a home, husband and a successful career. Disillusioned by an unhappy marriage, she yearns for more. Suddenly, divorced and facing a turning point, Liz dares to step out of her comfort zone. She embarks on a journey of self-discovery that takes her to Italy, India and Bali.
"Eat, Pray, Love" is based on a 2006 memoir by American author Elizabeth Gilbert. Gilbert's travels detail her spiritual journey while rediscovering and reconnecting with her true inner self. If you've ever dreamt of giving it all up to travel the world and find yourself, then "Eat, Pray, Love" is the movie for you.
The Beach
Richard, played by 20-something Leonardo DiCaprio, is an adventure seeking American in Bangkok. He soon finds himself in possession of a strange map. Rumors suggest that it leads to a solitary beach paradise. Intrigued, he sets out to find it. Along with two new-found friends, Richard travels from Bangkok to the shores of Koh Samui in the Gulf of Thailand. Once there, they find a large cannabis plantation guarded by armed Thai farmers — and the adventure begins.
Filmed on the Thai island Koh Phi Phi, "The Beach" is a 2000 British-American adventure drama film directed by Danny Boyle and based on the 1996 novel of the same name by Alex Garland. For those seeking solace in the clear blue waters and an alluring secluded paradise, this isn't for you. The Beach is a wild ride that escalates into pure terror, set to the spectacular Thai landscape.
Under The Tuscan Sun
When Frances Mayes, played by Diane Lane, learns her husband is cheating on her with a writer whom she gave a bad review, her life is turned upside down. After sinking into a deep depression, her best friend, Patti, played by Sandra Oh, encourages Frances to take a gay tour of Tuscany, which Patti and her partner Grace originally purchased for themselves before Patti found out that she is pregnant.
During the trip, Francis ditches the tour and impulsively decides to purchase a rural, aged villa in need of restoration. Amid a stunning backdrop and colorful characters, Frances struggles to find her way under the Tuscan sun. This 2003 American romantic comedy drama, written, produced and directed by Audrey Wells, leaves you longing to pack your bags, grab your passport and head for Tuscany.
Vicky Cristina Barcelona
Close friends Vicky, played by Scarlett Johansson, and Cristina, played by Rebecca Hall, embark on a holiday to the spellbinding Spanish city of Barcelona. The friends quickly become captivated by Juan Antonio, a sultry and free-spirited painter, played by Javier Bardem. Unwittingly, Juan drags Vicky and Cristina into the turbulent relationship he shares with his ex-wife, played by Penelope Cruz.
Written and directed by Woody Allen, this 2008 romantic-comedy drama focuses on the captivating yet eccentric love triangle, while transporting you to Barcelona. Sit back and enjoy the stunning architecture of Antoni Gaudi, and several beautiful sections of the city including Las Ramblas and the iconic Tibidabo amusement park.
Sideways
Miles, played by Paul Giamatti, is a struggling writer and wine enthusiast. With the fate of his book hinging on a publisher's decision, Miles falls deeper into a depression as he mourns his fading career and failed marriage.  His best friend Jack, played by Thomas Haden Church, is a minor actor with a big ego. He's about to walk down the aisle, so, Miles takes Jack on a trip to wine country for a last single-guy bonding experience.
Filmed mainly between San Luis Obispo and Santa Barbara, Miles wants nothing more than to relax, drink a little wine and give his friend a nice send-off before marriage. Jack, on the other hand, wants nothing more than to have one last fling before his wedding. Then, on a wine-tasting tour Jack meets Stephanie, played by Sandra Oh, while her friend Maya, played by Virginia Madsen, pairs with Miles. When Miles accidentally lets it slip that Jack is getting married, Stephanie becomes enraged, sending the road trip into disarray.
Directed and adapted for screen by Alexander Payne, "Sideways", written by Rex Pickett, takes you on an adventure through California wine country. This romantic, comedy drama is the ultimate movie for anyone who dreams of vineyards, good wine, a little sex and a great road trip with their best friend.
— Katherine Marko