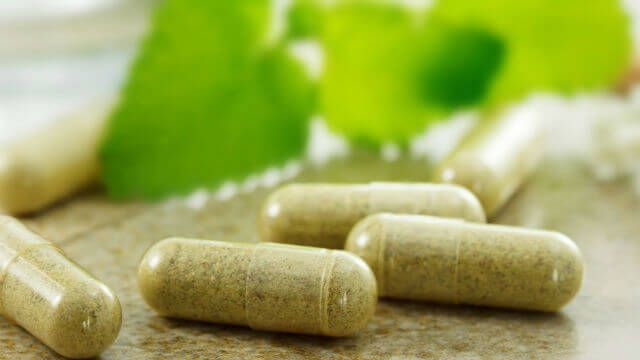 Earlier this month, we covered how many supplements in the US contain GMO ingredients and synthetic chemical fillers. This week, the results of a recent investigation reveal that the situation is even worse than we thought: many of the products sold by some of the biggest supplement brands do not even contain the herb on the label.
The investigation, headed by New York State Attorney General Eric Schneiderman, alleged that GNC, Target, Walmart, and Walgreens are all selling store brand supplements that either contain ingredients that are not listed on the label, or do not contain the advertised substance at all.
The herbal supplements tested included gingko biloba, St. John's Wort, ginseng, garlic, echinacea, and saw palmetto. The investigation found that only 21 percent of the products tested contained DNA from the plants listed on the products' labels, which means that 79 percent basically contained no trace of the herb on the label.
This means that if you bought supplements from any of these brands, the 'ginseng' pill you're taking every day may not actually contain any ginseng.
Furthermore, allergens like wheat were found in some products without the label indicating that the product might contain those substances, which could be incredibly dangerous to those with food allergies or intolerances.
In response to the results of the investigation, Attorney General Schneiderman issued a letter to all four companies telling them to immediately stop selling store brand herbal supplements.
The individual results of the companies investigated were as follows:
Walmart, perhaps unsurprisingly, fared the worst of all of the companies investigated. None of its 'Spring Valley' brand supplements consistently revealed DNA of the labeled plant.
Only half of Target's 'Up & Up' brand supplements tested contained the labeled supplement.
Only one of Walgreens' 'Finest' brand supplements—saw palmetto—consistently tested for its labeled contents.
GNC also had only one supplement (garlic) test positively for its labeled content.
If you, like us, are wondering how this even could have happened, the unfortunate answer is that thanks to a loophole in a 1994 federal law, herbal supplements are not subject to the FDA.'s approval. The law was spearheaded by Utah Senator Orrin Hatch, who received funding from supplement makers, and thus fraudulent products like these have reached millions of consumers.
This news shows that it is more important now than ever to do our own research to make sure our supplements are safe. As we advised earlier this month:
Always know your source. Try to get references on the manufacturer from previous customers. Call the company and ask where their ingredients come from. If they are hesitant to tell you, it's a red flag. Your safest bet may be to talk to a natural health practitioner that you trust, and get a recommendation for a dependable, quality brand.
While these steps may seem excessive, the truth is, until real oversight is established to monitor these products, it's up to you to find out what you're swallowing.
-The Alternative Daily
Sources:
https://www.thealternativedaily.com/time-stricter-quality-control-supplements
https://www.thealternativedaily.com/12-things-hiding-supplement
http://www.consumeraffairs.com/news/gnc-target-walmart-walgreens-selling-bogus-herbal-supplements-ny-charges-020315.html
http://www.documentcloud.org/documents/1532311-supplements.html