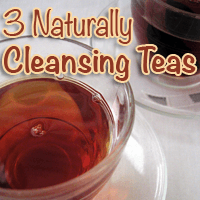 Drinking tea has been promoted for thousands of years as a way to improve overall health and to address specific health conditions. Long before people were drinking coffee or going to the doctor for the latest antibiotic medication, they were drinking teas comprised of herbal remedies that helped with common health problems. Today, drinking tea is something you can still do to help improve your health.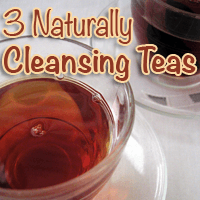 Green Tea
Green tea is rich in antioxidants, which are known to fight cancer and address the effects of aging. Green tea also has anti-inflammatory properties, which can boost immune system conditions.
Green tea is well-known for helping with gut health and has been used for digestive balance for thousands of years in China and India. Green tea has been shown to improve insulin sensitivity and glucose tolerance. Additionally, it helps the body convert stored fats into energy, assisting with weight loss.
Rhubarb Tea
Rhubarb tea is an excellent natural tea that you can use to cleanse your colon from accumulated body toxins. Rhubarb has been used in Chinese medicine for digestive disorders for thousands of years. It is also used as a laxative. It contains glycosides, which have an astringent effect on the intestines, cleaning them of accumulated plaque that can build up along intestinal walls over time.
Make rhubarb tea by chopping stalks and steeping them in hot water. Do not use the leaves, since they are toxic to kidneys. For each stalk, add the equivalent amount of water. Add sugar, honey or mashed strawberries to sweeten the tea if desired.
Do not use rhubarb tea if you have a history of kidney disease. Also, avoid using rhubarb tea if you are taking medications for heart disease, including blood thinners, calcium channel blockers, digitalis and diuretic drugs. Do not use rhubarb tea for longer than seven days, as it can result in dangerous potassium loss.
Rose Hip Tea
Rose hip tea is a tea that is used for calming frayed nerves and producing a sense of peace. It is high in antioxidants, such as vitamins D, C, E and K. It has a gentle floral flavor and can reduce feelings of anxiety and depression. It has also been shown to improve fatigue and feelings of relaxation.
There are numerous health benefits to rose hip tea. In addition to being high in antioxidants, it is an effective tea to drink for body toxicity issues. It has also been shown to be an immune system booster and can help with the discomfort of cold symptoms, such as a sore throat or runny nose.
Use natural teas as a healthy alternative to drinking soda or other drinks containing high fructose corn syrup.
Do you have a favorite tea that you love to drink? Share it with us!
– The Alternative Daily